Changes at the top for Monadnock Economic Development Corp.
President, CFO to retire from Keene-based agency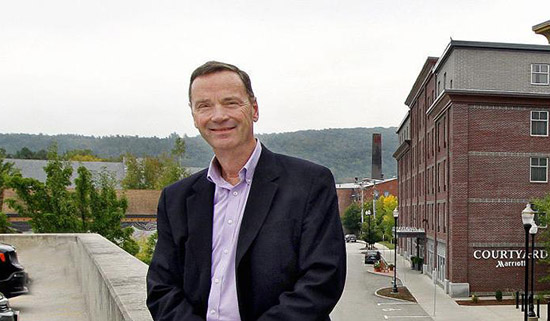 Jack Dugan, longtime president of the Keene-based Monadnock Economic Development Corp., has announced his plans to retire in May as will Bob Elliott, chief financial officer of the agency.
Dugan, 64, a Dublin resident, has headed the agency since 1990. In that time, MEDC has taken part in several major projects, including the development of Keene's Black Brook Industrial Park, the Monadnock Food Coop in Keene, a production facility for Unity Homes and expansion of the Cheshire County Courthouse and the Keene Public Library and the launch of FastRoads, an effort to expand and improve broadband in the region. Other projects have been farther afield, such as the expansion of Alice Peck Day Memorial Hospital in Lebanon.
Dugan is currently working on creation of an arts corridor in Keene.
A certified public accountant, Elliott, 70, joined the MEDC staff in 2010 after serving on its board. Before that, he spent over 30 years working as a developer and consultant on real estate projects in the region.
Dugan said he told the MEDC board of his retirement plans a year ago, and the board retained an executive recruitment firm to help find his successor.
George Hansel, newly elected as Keene's mayor and chair of the MEDC board, announcement of the selection is near.
"We're looking at some very strong candidates," he said.
A search for Elliott's successor, however, won't begin until a new president is on board, he told The Keene Sentinel.
Meanwhile, Dugan said he expects to be involved in the transition to management.
"We're currently working on some very big projects in the area, and I'm confident that MEDC won't miss a beat," he said.