Changes abound in the spring
Norelli, Odell retirements to leave big holes in Legislature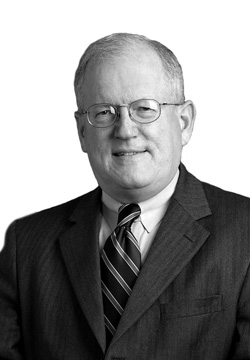 As spring arrived in New Hampshire, and people began looking toward the fall elections, the middle of April brought the first of what promise to be several announced changes at the State House.
Most notably, Democratic House Speaker Terie Norelli, a Portsmouth Democrat, announced that she would not run for another term. The first woman Democratic Speaker and first Democrat to serve more than one term as speaker, Norelli oversaw the House twice and led it with a cheerful demeanor and collegial leadership. Norelli, a former teacher, expressed the desire to spend more time with her family and personal activities after many years as a legislator.
A New Jersey native who attended the University of New Hampshire and stayed for the superior lifestyle, as have many, Norelli has added greatly to the life of our state and should be thanked for her incredible service, given the non-pay of our legislators, who are actually volunteers.
In the Senate, Bob Odell, a Republican formerly of Lempster, but now New London, announced that he would not seek another term.
Odell, a moderate, traditional New Hampshire Republican, has been a solid, sensible voice for reason, and at least in this writer's opinion, is one of the best, if not the best, member of the Senate. Although it is natural that Odell wants to spend more time with his family, his departure will be a real loss for the state and the party.
*****
On a sad note, Thomas Brennan, former schools superintendent in Manchester and the Kearsarge Regional School District, passed away after a yearlong battle with esophageal cancer.
Brennan, a cheerful Irishman with a quick wit and a ready smile, dedicated his life to education, and no one doubted his commitment or enthusiasm for children bettering their education and communities.
At a well-attended funeral mass at Our Lady of Fatima Church in New London, Father Robert Biron was eloquent in his praise for Brennan and touching as he addressed Brennan's wife, daughters, sons-in-law and grandchildren in a way only a priest who knows his parishioner well could do.
Father Biron said, "I knew from the look on his face what kind of week Tom had and what the last school board meeting was like!"
Brennan, 66, was way too young to go, but left a good personal and professional legacy. Educators from throughout New Hampshire attended the service with a real affection for their colleague. This writer, in a fit of insanity, ran for and was elected to the Manchester School Board, and at the first meeting, watched as Brennan was selected as assistant superintendent there. After that, he was selected in New London and surrounding towns, where Tom presided over the construction of a new middle school.
When he considered the Manchester job, several of his friends suggested he "take two aspirin and lie down," but Brennan, thinking he could make a difference, sought and obtained the job, only to face the resistance of anti-education forces in the Queen City.
He never lost his grace, his good humor, or his optimism.
*****
In another significant event at the Warren B. Rudman Center for Justice, Leadership and Public Policy at the University of New Hampshire Law School, former New York Mayor Rudy Giuliani addressed a crowed of 100 or so on April 22.
Giving a lecture on leadership, Giuliani recounted the unthinkable challenge he confronted on 9/11, when he indicated that New York City had plans for almost anything, "but not large airplanes being made into missiles aimed at buildings."
Giuliani recounted his principles of leadership which included knowing what a leader believes; knowing how to compromise; being optimistic; having courage and being able to take risks; having "relentless preparation"; building a great team; and communicating effectively.
A man of great self-confidence, Giuliani kept the crowd's attention with his enthusiasm, humor and wisdom. He was in New Hampshire to help former allies in their efforts to raise funds to support candidates, although there was little evidence that his presence was to promote his own candidacy for any office, although those watching observed that he would be a credible candidate for president if he would start here next time, and not reserve his efforts for Florida, as he seemed to do the last time he ran.
At 70, however, Rudy may be running out of time.
The Rudman Center events are a treasure for New Hampshire and are open to the public. Readers should follow its website for future events that bring some of the nation's most notable leaders to our state. The ability to attract them is a lasting tribute to the late Senator Rudman and the respect he engendered nationally.
Brad Cook, a shareholder in the Manchester law firm of Sheehan Phinney Bass + Green, heads its government relations and estate planning groups. He also serves as secretary of the Business and Industry Association of New Hampshire.