C&D debris transfer station proposed in Claremont
Facility would meet region-wide demand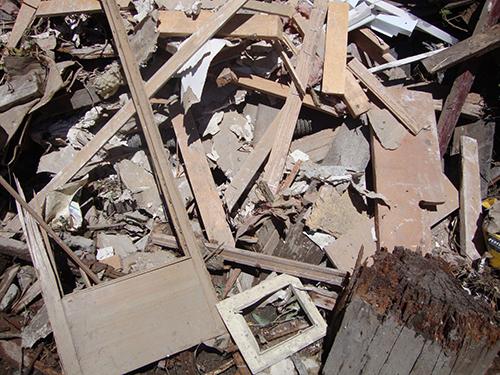 Plans for a proposed transfer station for construction and demolition debris were considered Tuesday night by the Claremont Planning Board.
The plans, submitted by American Recycling, a Claremont recycling business, would help meet the region-wide demand to dispose of C&D debris, co-owner Francesco Finocchiaro told the Valley News.
He said disposal options are becoming more difficult to find, with no new disposal facilities in the pipeline and existing facilities are no longer accepting C&D debris.
Finocchiaro told the Valley News the transfer station would work to recycle "as much as possible" and "export" the rest of the material out of New England. "We are hoping to alleviate the pressure on towns and businesses that have to get rid of this stuff. No doubt it is a problem," he said.
Even if American Recycling receives site plan approval, it would still need to obtain approval from the New Hampshire Department of Environmental Services.
The state has been wrestling for years with what to do with C&D debris, much of which had been incinerated until a ban was enacted in 2008. But in 2016, lawmakers quietly passed a law allowing Wheelabrator Technologies to burn 10,000 tons per year of "clean" C&D waste at its municipal waste incinerator in Concord. Two years later, pyrolysis, or gasification of waste – a technology that uses heat to decompose wood without burning it – was permitted. A bill in the Legislature this year, House Bill 358, would once again both methods of disposal.