Carpenters union readies new training facility
Manchester building seen as 'biggest training center in NH Hampshire for building tradespeople'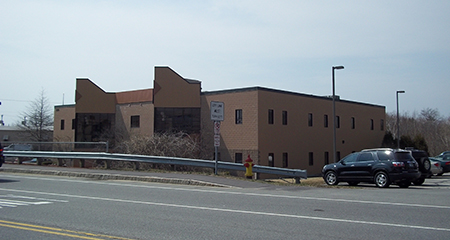 The New England Regional Council of Carpenters has acquired a Manchester building that will house an expanded training center for future construction tradespersons.
The union purchased the 25,000-square-foot office building at 920 Candia Rd. – previously occupied by microwave manufacturing services provider SemiGen – for $1.96 million.
"It's probably going to be the biggest training center in New Hampshire for building tradespeople," said the council's business manager, Joe Donahue. "It's also going to be the carpenters' center, so the local will be located out of there, and it will also be a one-stop shop for those in the construction industry."
The facility is currently undergoing renovations to turn the offices into a combination of shop space on the first floor and classrooms on the second floor.
Classes will be focused on a wide variety of construction-related skills, including concrete, drywall and framing. Donahue said about 200 people visit their current training center, located next door to the existing training center, and the hope is to see numbers as high as 400 to 500 at the new facility, which is scheduled for an end-of-year opening.
"The only way we're going to replenish our current pool (of workers) is through training and apprenticeship," Donahue said. He emphasized that the trades can offer high school graduates an opportunity to earn certifications while they work, rather than walking out of a traditional four-year college with large amounts of debt, and immediately start earning a decent living. He said average yearly wages for a construction worker are around $75,000 a year.
Berkshire Hathaway HomeServices Verani Realty agent Brian Chirichiello listed and sold the property.