'Capitol Hill Day' takeaways
Why members of Congress deserve their own Bill of Rights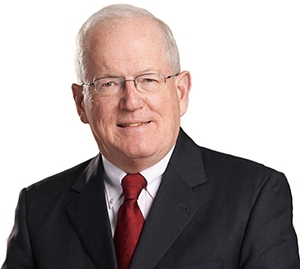 June 14 was the semiannual "Capitol Hill Day" for the national Easter Seals organization and all of its affiliates, including those from New Hampshire.
Easter Seals NH and its affiliated entities in Vermont, Maine and Rhode Island constitute one of the largest Easter Seals organizations in the world, and its representatives attended a three-day conference to discuss with members of Congress issues related to persons with disabilities and veterans.
The Easter Seals people were impressed by the staff members from each office who took time to meet with them, listen to their concerns about providing services to veterans through government contracts, funding early childhood education, early intervention services and disability programs, and other concerns.
Both senators, although unable to attend the formal sessions, spoke with the New Hampshirites in the hall as they returned to their offices from other commitments and, as always, struck them as gracious, knowledgeable, adult and responsible.
Both Senators have taken care to educate themselves about issues of veterans in New Hampshire, including the Veterans Count organization developed by Easter Seals in the Granite State and other issues.
Senator Shaheen appeared after voting on an amendment she championed concerning Afghan citizens who have helped the U.S. military.
Senator Ayotte promised to meet again with the Easter Seals people at a reception that evening at which she received the Distinguished Advocate Award for her work for Veterans Count and combating drug abuse funding.
In Congressman Guinta's office, his representative started the meeting and the congressman later joined, obviously out of breath from another appointment, although he impressed those in attendance with his friendly demeanor and knowledge of issues.
Congresswoman Kuster was unable to join the group, but her representative listened attentively to its presentation.
What conclusions can be drawn from these encounters?
There is a huge difference between being a senator and a member of the House of Representatives. One hundred senators have better facilities, larger staffs, larger offices and the Senate side of Capitol Hill is easier to navigate. The 435 House members are jammed into three office buildings in smaller offices with lesser facilities.
All four New Hampshire representatives go out of their way to be interested in and take time for their constituents and the issues presented, although it is obvious with the other groups roaming Capitol Hill at any time, that they undoubtedly are faced with many groups demanding attention.
With Congress only in Washington Tuesdays to Thursdays of most weeks, its business is jammed into a short period of time and it is difficult to see how Congress can get its job done, given the present scheduling.
Staff members who have the responsibility to deal with issues are incredibly young, although bright and eager.
This writer was left with the impression that members of Congress need a "Members Bill of Rights." This set of principles is something that constituents should know about when they make demands on their representatives and expect their full attention while also wanting them to do their jobs to make the government work. My list of rights would be something like this:
1. Do not expect your senator or representative to be able to meet with you every time you ask, whether in Washington or New Hampshire, since that is not necessarily the job for which they were elected.
2. Accept staff members as representatives of the elected officials at every dinner, reception, civic event or parade since, frankly, the elected officials have more important jobs to do.
3. Accept a senator or representative by video connection rather than in person and do not be critical of them when they have to turn down an invitation.
4. Be prepared to meet with staff members who can give you the attention your issue deserves.
5. Urge each representative to stay in Washington over the weekend and get to know colleagues and also get some rest from time to time — and do not then criticize them for doing so.
6. Appreciate how hard the job of a congressman or senator is and, whether you agree or disagree with or vote for or against a particular official, thank them for taking the time and mental and physical abuse that the job entails.
It was impressive to see New Hampshire's four representatives and staffs in action, and the constituents came away with a new understanding of how hard they work, and the unreasonable conditions that are imposed on them.
It also was obvious change in those conditions could help the governing process. And none of this even considers that three of them face elections in the fall, with all that added pressure.
Brad Cook, a shareholder in the Manchester law firm of Sheehan Phinney Bass + Green, heads its government relations and estate planning groups.