Can we really afford fewer state troopers?
There's a cost to funding public safety adequately, but what's the price if we don't?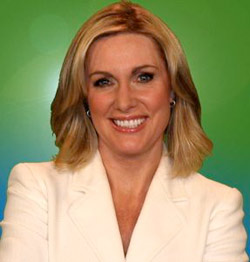 Just before Christmas, on a cold blustery night, my husband and I said goodnight to our company, locked-up the house, checked the doors and set the alarm. That's not the way it was 15 years earlier, when I first came to New Hampshire — back then I felt no need for house alarms.
In a time that seems so long ago, I loved the fact that bad things didn't happen here. We never bothered locking the doors. We didn't need an alarm, we were safe. That was until one tragic night in Mont Vernon a few years ago. There's not a night now where I don't double-check the alarm, make sure it's set, and think about what was senselessly taken from all of us in a profoundly tragic and violent manner.
Back to that early morning, just two days before Christmas. Our alarm sounded and alerted 911. Before we could fully react, two troopers were outside our home — ready, making sure my family was safe.
My poor husband was in his underwear as we frantically ran down the stairs with the fear and confusion of an early-morning wakeup and wondering what exactly was happening. We were greeted with flashlights in our face and New Hampshire State Police asking him to step out from behind the front door. I was glad I had on pajamas.
Full disclosure: I'm a big fan of State Police. I had an opportunity as a journalist to get to know them. For over a decade, I've witnessed and interacted firsthand with police on a variety of stories — the men and women who have a front row seat to life's anomalies and misfortunes.
In 2010, Congressional Quarterly ranked the Granite State as one of the safest states in the nation. While that's great news, those in law enforcement say because of current constraints, our quality of life is in a fragile state.
Budget reductions in the last two biennia have defunded 40 New Hampshire state trooper positions. That's 40 fewer troopers responding to your calls. State Police cover 152 municipalities. They are also placed on-call during many shifts by 96 other communities that don't have 24-hour police coverage (like my own).
Response times
As Safety Commissioner John Barthelmes recently testified before the Legislature, he expects a continuation of "upshifting" to State Police. "We will be asked to do more," the commissioner told lawmakers.
In less populated areas, it can take over an hour for a trooper to arrive in emergency responses, including 911 calls. Can you imagine someone breaking into your home in the middle of the night, threatening your family, and having to wait an hour or even longer for an officer to arrive?
Now add into that equation the fact that crime is up. Col. Robert Quinn, director of the State Police, says prescription drug abuse has reached epidemic levels. Drug overdoses have eclipsed fatal car crashes — that's unprecedented in New Hampshire. Drug abuse is a gateway for other crimes, such as homicides, home invasions, robberies, assaults and burglaries. Thus calls for services are up throughout the state.
Since 2002, calls to the State Police Permit and License Unit, sometimes referred to as the "Gun Line," are up over 350 percent. This past December, after the Sandy Hook massacre, they received over 7,000 thousand calls.
My family was fortunate. Our alarm activation was caused by something harmless — the intense wind had blown open a door that hadn't been properly secured. I'm sorry those troopers were forced to respond to my false alarm, but I'm also reassured and grateful that help arrived in a timely fashion.
When lawmakers decide how much funding State Police should receive, I hope they consider what would happen if the number of troopers isn't sufficient to cover the need.
Sure, there's a cost to funding public safety, but what's the cost if we don't? What has been the cost of that horrific home invasion in Mont Vernon? I can't imagine what would happen if that alarm had gone off at my home because of a real emergency and help came too late.
Tiffany Eddy, former news anchor and co-host of "New Hampshire Chronicle" on WMUR-TV, is principal of FocusFirst Communications and public affairs director for Granite State College. She can be reached through focusfirstcommunications.com.