Businesses give a boost to electric vehicle charging in New Hampshire
Campaign to support EV use sprouts in Portsmouth, Dover, Nashua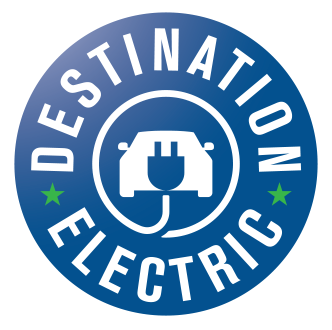 A campaign to help promote local restaurants and businesses that support the use of electric vehicles has been launched in three New Hampshire cities as part of a New England-wide campaign.
Destination Electric, which is also under way in Connecticut, Massachusetts, Rhode Island and Vermont, aims to highlight the availability of electric car charging stations and the businesses that support electric vehicles.
So far 30 restaurants and businesses in Portsmouth have signed up for the initiative. Eight have in Dover, and three have in Nashua.
Portsmouth City Councilor Josh Denton is participating in the campaign to help promote local restaurants and businesses that support the use of electric vehicles.
"Destination Electric advertises the cool places people can go in Portsmouth while their electric vehicle is charging," Denton told the Portsmouth Herald.
Working with the New Hampshire Department of Environmental Services, which reached out to him, Denton signed up the Portsmouth restaurants and businesses to participate in the campaign.
"The purpose of the campaign is to show residents and visitors alike that electric vehicles are a mainstream mode of transportation that have been embraced by numerous communities throughout the Northeast," he said.
The city offers electric vehicle charging stations at City Hall and the High-Hanover and Foundry Place garages.
"Most people with electric vehicles charge them at home, which isn't sustainable, so we're seeking to let people know where the public charging stations are, and to encourage more people to invest in electric cars," Denton told the newspaper.
There is no cost to participate.
In Portsmouth, the restaurants taking part are: Ceres Bakery; Dos Amigos Burritos; Earth Eagle; Flatbread Company; Jumpin' Jays Fish Café; Liars Bench; Ohana Kitchen; Moxy; Pocos; Portsmouth Brewery; Portsmouth Book & Bar; The Franklin; The Fresh Press; The Friendly Toast; The Spice & Tea Exchange; The Old Ferry Landing; Two Ceres Street; White Heron Tea & Coffee; and Wrap Shack.
Also participating are several Portsmouth destinations: 3S Artspace; Barre & Soul; Prescott Park Arts Festival; Strawbery Banke Museum; The Drift Collective; The Gundalow Company; The Music Hall; The Players Ring; The Seacoast Rep; and West End Studio Theatre.
Taking part in Dover are: Three Sisters Cake Shop; Flight Coffee Shop; Adelle's Coffeehouse; Lickee's and Chewy's; Village Goldsmith Gallery; Twenty Local Nail Beautique; 2 Home Cooks; and Thompson Tavern
In Nashua: Riverwalk Cafe and Music Bar; Graffiti Paintbar; and The City Room Café.
For more information, click here.