Business lessons from the Grateful Dead
How a musical band's success can be a metaphor for a company's culture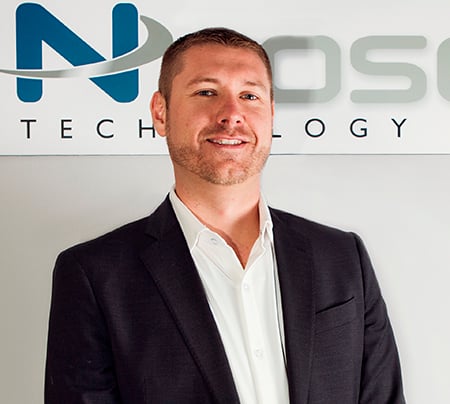 When I started my company in 2006, my early to-do list included creating a company culture book. I thought such an organic and evolving document would help employees – and that includes me – understand who we are, how we do what we do and where we want to go.
I wanted to be very clear about our mission and our vision, and I didn't want our core values to sit ignored on the proverbial shelf. I wanted our institutional knowledge to be accessible and an active part of our day to day duties.
How did it go? Let's say it took longer than I imagined. After many false starts, this project finally came together earlier this year and I am glad it did. It seems hard to believe, given how I have lived the life of this company every day for the past nine years, but it took until now to fully appreciate the depth and breadth of our company culture – and how best to articulate it.
We did not want a top-down edict stating this is our company culture. That would have been the easy way out. The "culture book" we created represents the creative and professional input of our entire team – or, as I like to put it, our IT band.
I have emphasized this critical, musical analogy to company building since the beginning. As a musician myself, it's no accident that my business career has been influenced by the Grateful Dead. While their music continues to stand the test of time, they were less known for their brilliant business improvisations that created a sustainable global brand.
How can this translate to an IT company? First, we believe in and encourage the practice of strategic improvisation. Every successful band that has been in the spotlight has spent a lot of cumulative time off-stage honing their craft. When it's time to perform, we collaborate with each other, drawing out each other's strengths, encouraging each other in the face of challenges, and leading in inspiring ways.
This critical DNA keeps us on the path of innovation and superior client services. The more we listen to each other and to the needs of our clients, the better we can perform individually and collectively to serve our clients.
Business scholar and Grateful Dead admirer Dr. Barry Barnes has researched and written on the unappreciated aspects of how the Grateful Dead impacted not only music history but the business world as well.
"The Dead were brilliant improvisers, finding musical success in constant change and relentless variation. Those same skills lay at the root of their business success," Barnes said. "By implementing a loose management style, long on flexibility and short on structure, the Dead pioneered practices and strategies that would subsequently be embraced by corporate America."
That "flexibility" included an intuitive and innovative decision early in their career to not only allow but encourage fans to tape their shows. They risked album sales, but in doing so, they developed a worldwide "brand loyalty" that any company would be hard-pressed to match.
As we put the finishing touches on the first edition of our culture book, I took a business trip to Northern California – where I also managed to catch a Grateful Dead 50th reunion show. I had one epiphany after another as I saw that many of the tech companies I visited benefited from a strong and widely understood business culture. And as I've done more research, it's no surprise that a diverse set of companies, such as Zappos, Clif Bar and Virgin Records, have merged success with a strong celebration for their unique company cultures.
We are like a determined band deciding how best to emphasize their strengths, what song list to play and how to engage with their fans. In our case, we use it daily to perform better every day – and, to be honest, do it better than our competitors. Our culture book has another vital purpose: that we don't take the mission, vision and core values of our "band" for granted.
We have improvised by constantly reviewing our policies and practices, adding paid sabbatical time for long-term employees, providing more flexible work hours and implementing casual clothing guidelines. Loyalty is a multi-avenue highway: if we can't nurture it in our company, it will be hard to sustain it with our client partners.
I would think every business, regardless of size or industry, would welcome a work culture that creates a dynamic sum greater than the individual talents and aspirations of each employee. We strive for that every day.
Tim Martin, founder and CEO of Portsmouth-based Neoscope Technology Solutions, can be reached at tmartin@neoscopeit.com.