Building tomorrow's workforce talent today
If you want to create a long-lasting company, you must think about the future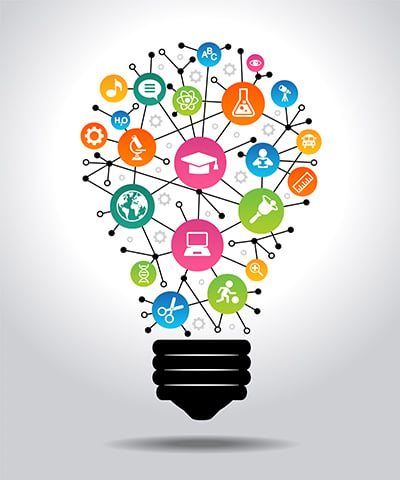 The world of technology is a variable and evolving market space. Rapid development cycles, innovative design and other, more common practices within the field have pulled ahead of how quickly formal education can match the recent expanse of industry. It is now becoming an obligation of the employer to supplement and further the instruction of the current and future workforce talent.
That is why in late 2013, Manchester-based Dyn established Dyn University to ensure that our employees receive the training that they need to do their job as proficiently as possible. As part of Dyn University, employees can pursue or finish their college education through academic partners, complete certifications programs, and attend technical talks and workshops.
But if you're trying to build a long-lasting company you must look beyond today. This is why, through various initiatives and our own Dyn University, Dyn has committed to train and educate future workforce talent. Here are some of those initiatives where Dyn has played a crucial role:
• STEAM Ahead NH, an initiative supported by Dyn and SilverTech, is a comprehensive educational initiative based in Manchester that focuses on science, technology, engineering, arts and mathematics. A partnership between the Manchester High School West, the Manchester School District, Manchester Community College and the University System of New Hampshire, it is the first-ever school reform effort in the state involving educators and administrators from all levels of public and private education and the business community.
The goal of the project is to provide the opportunity for high school students to earn one full-year of college education while they are in high school at no cost. The Steam Ahead Academy at Manchester High School West offers project-based, discovery learning in engineering, computer science and allied health. Over 20 local business and educational foundations have contributed in excess of $300,000 to support this initiative.
• Hack-A-Palooza, a one-day event that creates an environment to get high school students excited about technology so they consider pursuing college education in technology fields. This year, 12 teams from nine high schools got a tour of Dyn's facility, two presentations about the industry from Dyn employees and then participated in a 3½-hour programming competition.
• Dr. Thomas J. Brennan Jr. Computer Science Career Exploration, a two-year program for high school juniors to have opportunities to explore computer science and careers related to it. Students take four to six college courses during their junior and senior years in high school. Students also get exposed to various tech companies in New Hampshire to learn about projects and the opportunities that computer science graduates would have access to. As part of this program, students earn college credits awarded by Manchester Community College.
• Hackademy, a four-day event that provides selected college students from the surrounding area with the opportunity to learn about tech as well as see it in action. Students attend software development workshops and learn about new and exciting technologies. Attendees also are given the opportunity to put their theoretical knowledge into action and compete in teams to develop something – this year it was mobile iOS applications for six local New Hampshire nonprofit organizations.
Growing talent
It is never too early to train and educate our future tech workforce talent. The sooner we spark excitement and enthusiasm for technology within younger generations, the better chance we stand to ensure that we'll have the future talent that is needed by our tech companies.
But we can always do more. That is why, in collaboration with the Technology & Innovation Academy at the SEE Science Center, Dyn University is introducing a new certification program for our middle school students dubbed "Software Development Fundamentals."
In this certification program, over a period of one year, the students (mostly eighth graders) take a series of eight-to-10-week hands-on courses in software development areas, including programming in a handful of different computer languages. Students, who successfully complete all the courses, will receive a certification of completion from Dyn University.
This program provides hands-on opportunities for the students to learn concepts of software development. It provides skill sets that will help them in high school and college. In particular, it makes their college application much stronger and perhaps helps with the type of scholarships or internship that they receive in college.
Middle school students completing this certification can then participate in STEAM Ahead or the Brennan program when they arrive at high school.
Dyn believes that the tech industry should take responsibility in helping to train and educate their future workforce by growing their own talent and inspiring a new generation. Through the above initiatives, Dyn is helping to lead the way.
Dr. Ali Rafieymehr is dean of Dyn University and director of instructional design at Dyn.