Building 'high-performance'
Portsmouth-based builders design unique homes and renovate existing structures to meet efficiency standards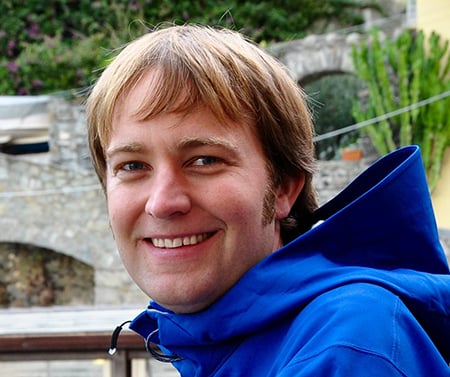 Ethan Korpi, co-founder of Eco Sound Builders in Portsmouth, has custom homebuilding in his DNA. Or at least it seems that way. His father, Roger, was a builder for decades before starting Eco Sound Builders with Ethan in 2007. The legacy of Roger's work can be found throughout New Hampshire's Lakes Region, while Ethan runs the southern division of the company, with partner, Peter Robie, creating a new legacy on the Seacoast.
What sets Eco Sound Builders apart, Ethan Korpi said, is the company's drive to build homes that are as individually unique as they are environmentally responsible. According to Korpi, energy conservation and construction waste management are key elements for all their new home and restoration projects.
"We seek to create high-performance homes for the next generation of efficient energy use," Korpi said. "We believe that homes new and old should stand for generations; to come and perform at the highest level of energy efficiency as possible."
Not limited to new buildings, Eco Sound will renovate existing older structures to bring them up to the company's high standards of performance. Recently, the company renovated an older building in Portsmouth's historic South End, keeping within the city's tight regulations for work on historic properties, while making the home green and energy efficient.
While renovating the Portsmouth property, Eco Sound performed periodic blower door tests and added thermal envelope wrapping to help the home achieve Passive House standards for air-tightness. Along with the added 13 kw solar PV array, the home is expected to achieve a Net Zero HERS rating.
Korpi and Robie opened Eco Sound's Seacoast office in 2008 and have taken part in many new home and restoration projects throughout the area, including Robie's own home in North Hampton.
Korpi and Robie focus on one project at a time, collaborating with a wide range of designers to create a living space that provides comfortable eco-friendly living and is stunning to look at. Their reputation led them to win a contract for a special alternative framing project in the Bahamas.
"Our primary focus is to really understand the systems that make a house run," Korpi said. "We can build what will be considered a high-end custom home with low maintenance and maximum energy efficiency."
The symbiotic connection between sustainable construction and energy efficiency starts in a project's early planning and sourcing stages, he said. For example, wood for each build comes from forests certified by the Forest Stewardship Council and Sustainability Forest Initiative, which is then integrated with resourced local materials and the best in insulation. The result, Korpi explained, is a more energy independent home with better air quality and lower maintenance cost.
"We enjoy working hand in hand with our clients every day. We encourage a lot of dialogue and give them the information they need to make the best decisions," Korpi said. "The beginning of the project is always really exciting as we work through a variety of design ideas, but nothing beats handing the keys over to clients and hopefully exceeding expectations."
NHBR's Sustainable Entrepreneurship series is run in partnership with the Green Alliance. To learn more about the alliance, visit greenalliance.biz.