Brookstone sends WARN notices to salaried employees
Bankrupt company says it's 'business as usual,' but future of firm is unclear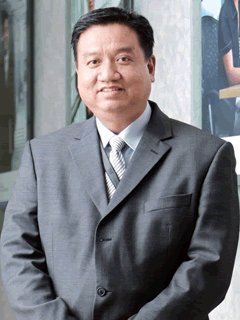 Brookstone has given notice to all of its salaried employees that they may not have a job in two months. That includes the 90 people currently working at its Merrimack headquarters, which develops many of the high-tech gadgets sold in the firm's retail stores.
The retailer, which on Aug. 2 filed for Chapter 11 bankruptcy reorganization, said Thursday that it might be able to continue as a going concern if a buyer is found, but it felt that it legally had to give notice to employees as required by the federal WARN Act, just in case.
"No decision has been made to close any facilities or eliminate any positions at this time," Brookstone CEO Piau Phang Foo said in a prepared statement. "It remains business as usual while we continue to identify potential buyers and complete the sale process. We appreciate the continued dedication of our talented employees during this period."
But he also said, "We do not yet know who the ultimate buyer will be – or what that buyer's intentions may be. Because of this uncertainty and in the interest of transparency, we have voluntarily provided WARN Act notices." They were also sent to 75 employees at the company's distribution center and customer call center in Mexico, Mo.
Brookstone recently employed over 200 employees at its Merrimack headquarters, but a large number were laid off in February, according to several employees in the company who asked not to be identified because they had signed nondisclosure agreements. A company spokesman said that round of layoffs wasn't large enough however to trigger WARN Act compliance.
The law requires companies that are shutting down a large facility or engaged in substantial layoffs to give notices to workers so they have some time to find another job. There is also a New Hampshire WARN Act, with the same requirements but different thresholds. Neither WARN act would apply to Brookstone's retail stores, since there are numerous locations and only had about five employees each.
The company had already begin liquidating its 102 mall stores, including the one in the Pheasant Lane Mall in Nashua and an outlet store in Conway.
But it said that it intends to keep the rest of the company – 37 airport stores, online sales, sales though other retail outlets, like Bed Bath & Beyond and Costco, and its intellectual property, which includes branding and licensing products to some 550 stores in China, mostly owned by Sanpower Group Co. Ltd., Brookstone's Chinese parent company and main supplier.
However, there is chance that only the intellectual property will be sold, which would keep open the stores in China, but leave the future of the rest of the company unclear.
In his statement, Foo said, "Brookstone continues to engage productively with multiple prospective buyers, and believes that a sale of the business will position this iconic company to succeed for years to come," and added, "We are encouraged by the level of interest in our company, including from strategic buyers that have expressed an interest in multiple components of our business, and we anticipate competitive bids at the auction to take place later this month."
Competing bids
A lot might hinge on a hearing schedule for Thursday in a Delaware bankruptcy courtroom, where it will be decided which company will kick off the bankruptcy auction scheduled for Sept. 24. Authentic Brands and Bluestar Alliance, both New York companies that buy up troubled brands and try to turn them around, each want to be the "stalking horse," which would mean they would get a "breakup" fee of close to $900,000 plus expenses if the company is sold to a higher bidder.
Authentic Brands opened with a $35 million offer – but just for the intellectual property. Brookstone initially accepted that proposal on Aug. 24. But then Bluestar made the same offer, but for $5 million more and reduced some expenses.
Both submitted enhanced bids, and on Aug. 31, Brookstone accepted Bluestar's $43 million proposal. It was still for only the intellectual property, but Bluestar said it would consider buying all of the assets as a going concern, which might result in the continued operations of 40 to 50 current store locations.
If it didn't want a to keep the rest of the company going, Brookstone would be "free to" sell off the company's remaining "valuable assets."
But on Wednesday, the Official Committee of the Unsecured Creditors, representing those who were unlikely to be fully paid much after the estate pays off about $80 million in secured debt, liked an enhanced $50 million proposal from Authentic Brands more. It came in on Sept. 2, but Authentic Brands did offer to either buy Brookstone as a going concern or for its intellectual property.
That is a "superior bid … not only does it provide for $7 million of additional cash consideration, but it represents the best and perhaps only chance of a going-concern transaction that could preserve a significant portion of the Debtors' mall and airport stores, an ongoing business relationship with the Debtors' vendors and landlords, and jobs for hundreds of the Debtors' employees," wrote the committee.
The bankruptcy court will have to approve any stalking horse. Once the auction takes place, Brookstone will have six days to select a winning bidder on Sept. 30, and the court will have to approve the bid the following day.