Bottomline voices optimism on continued growth
Portsmouth-based financial services firm reports big jump in income for the quarter and year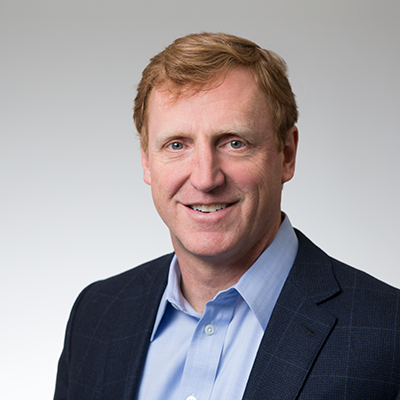 Bottomline Technologies' bottom line went from red to black in both the fourth quarter and the fiscal year, yet the investor community hasn't seen anything yet, said Rob Eberle, CEO of the Portsmouth-based company.
"We are in the very early innings of the digital transformation of business payments. It is a huge opportunity. The U.S. B2B payment volume is estimated at over $20 trillion, 63 percent of businesses still make 50 percent or more of their payments by paper check," said Eberle in an earnings call transcribed by SeekingAlpha.com. "The most exciting thing about it is the market is breaking our way. No one is better positioned to capitalize on this opportunity than Bottomline."
The company has long been shifting from selling financial software to a cloud-based financial services company for businesses, and it is paying off.
The company finished the year with $106.5 million in quarterly revenue, 14 percent over the last quarter of the last fiscal year, resulting in $934 million in sales, a $43 million gain for all of fiscal year 2017.
More than four-fifths of that revenue is from subscriptions and transactions and service and maintenance – in other words, steady and recurring revenue for helping companies run their financial systems, not just selling them software.
Bottomline also posted net income of $12.7 million for the quarter (32 cents a share), compared to a $5.7 million loss in the year-ago quarter. The result was $10.6 million in net income for the year, as opposed to a $33.1 million loss in 2017.
Part, but not most, of that swing to profitability had to do with tax cuts, which resulted in a net benefit of $3.6 million for the quarter and $8 million for the year.
But it's the growth in subscription revenue that the company would like to emphasize. That $71 million in quarterly revenue was 20 percent more than last year, and it was up 20 percent or more in every quarter for the fiscal year.
Subscription bookings, $25 million for the quarter and $90 million for the year, are also up, by two-thirds. Eberle said the company is "on-track" for $300 million in subscription revenue in fiscal 2019.
This accelerated growth is the fruit of becoming a market leader the financial technology services industry, he said.
"We have a proven capability and real-world experience. While others may have an idea and some software and even a lot of funding, we can show our prospective customer hundreds if not thousands of existing customers using our technology. That means something. It means a lot, actually," Eberle said.
He also said customer loyalty has developed.
"When our customers become engaged with Bottomline, there is a deep dependency. We've integrated into back-office systems," Eberle explained. "We're not deploying a consumer app. We're deploying heavy-duty business payment platforms. When customers go live with us, often thousands of vendors are enrolled or hundreds of law firms connected or thousands of customers converted. They do not want to change. Nobody wants to move or leave."