Bottomline Technologies continues to make progress in cutting losses
Portsmouth firm sees another rise in subscription revenue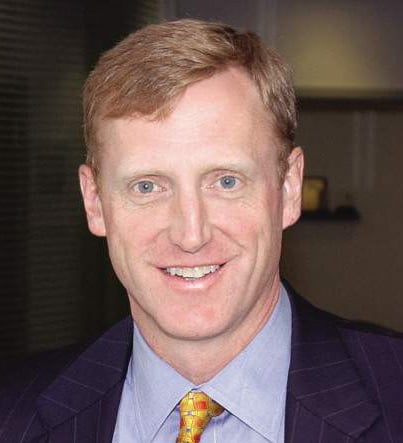 Bottomline Technologies not only stemmed its losses in the third quarter but put them in context, following an earnings report released last week.
The Portsmouth-based provider of technology for financial transactions, posted a $1 million net loss bringing the nine-month loss to $2.2 million. This is a considerable improvement from last year, when the company lost $6 million for the third quarter and $27.5 million year-to-date.
But revenues are soaring: The company took in $101 million for the quarter, a $15 million improvement from last year, and $287 million for the last three quarters, up more than $30 million. That's mainly due to more companies digitizing their payment systems, but also because of rising interest rates and falling taxes, the company said.
Bottomline earnings were particularly strong in subscription revenue, which is basically cloud services. That business rose to $67 million, a 21 percent improvement, and now about two-thirds of the company's revenue.
And that partly explains the loss, since subscription revenue with large institutions are "front-end loaded," explained CEO Robert A. Eberle, according to a transcript of a earnings conference call transcribed by SeekingAlpha.com. "That requires us to balance our long-term goals and opportunities against our near-term targets and commitments"
Chief Financial Officer Richard Douglas Booth elaborated by using the example of landing an undisclosed North American financial institution with $200 billion in assets that signed on to Bottomline's digital banking services.
"The deal is a good example of investing in customer delivery to realize our long-term revenue stream," Booth said. "A customer of this size and sophistication will be implemented over two years. There is significant up-front investment in these relationships, and they take time to bring live, but we're happy to absorb these investments now knowing the lifetime value of that customer."
In any case, the company is on track to meet targets set last year for $300 million in annual subscription and transaction revenue and $100 million in annual earnings before interest, taxes, depreciation and amortization, or EBITDA.
But Eberle tried to draw attention to the larger picture.
"We're really in the very early innings of the opportunity in front of us," he said. "The U.S. B2B payment volume is estimated at over $20 trillion, and 63 percent of businesses still make 50 percent or more of their payments by paper check. No one is better positioned to capitalize on this opportunity than Bottomline."