'Boldness' is the theme of NH Businesses for Social Responsibility spring conference
Keynote speakers to focus on inspiration and engagement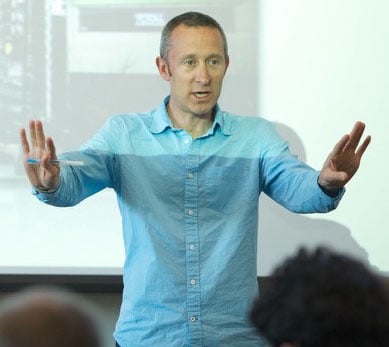 Author and consultant Andrew Winston and Christopher Miler, social mission activism manager of Ben & Jerry's, will be the keynote speakers for NH Business for Social Responsibility's 16th annual spring conference, to be held Wednesday, May 3, at the Grappone Center in Concord.
The event, whose theme is "BE BOLD: Voices for Impact," will be split into two programs. In the morning, presentations will focus on the idea of "Bold Inspiration," with the goal of encouraging new thoughts and ideas around leadership, communication and redefining return on investment. The afternoon program will consist of "Bold Engagement" presentations that are designed to provide tools and resources to move ideas from inspiration to action.
Winston will kick off the morning program with a talk titled, "The Big Pivot: Innovation and Value Creation in a Hotter, Scarcer, More Open World." He will address shifts in megatrends and how more resilient, flexible businesses can profit building a healthier, more sustainable and prosperous world.
Miller will kick off the afternoon program with his keynote, "Corporate Activism: Doing the Right Thing for the World is the Right Thing for Your Business." He will discuss the impact of Ben & Jerry's social media messaging and how businesses can more fully engage their stakeholders with their own brand of advocacy or sharing of purpose and passion.
For more information about the conference, visit nhbsr.org/conference.