Boarding school planned at Chester College site
NAI Norwood brokers $1.53m sale of former campus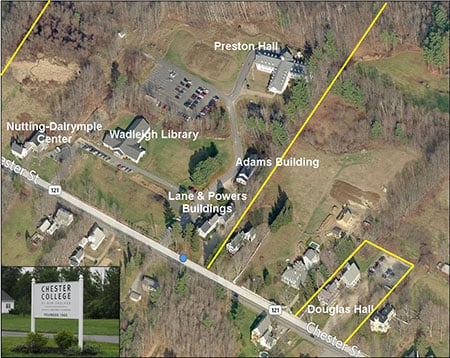 Busch International Inc. has purchased the remaining parcels of the former campus of Chester College in Chester, three years after the school shut down because of financial woes.
Sale price was $1.53 million.
According to Lei Wang, spokesperson for Busch, the 72-acre parcel will be used as a private school and it is planned to open in May 2016.
Wang said the school is expected to attract students internationally. Approximately 200 students ranging in grades from 7 to 12 will be living and going to school onsite with yearly rotating enrollment.
According to NAI Norwood Group, which brokered the deal,
the property contains four buildings totaling approximately 50,000 square feet, containing dining facilities, classrooms, library and dorm room space.
NAI Norwood Group's Karl Norwood, Chris Norwood, and John Hoben, began marketing the campus in its entirety soon after the college's doors closed in May 2012. Two parcels, each with significant buildings, were sold prior to the most recent transaction.