Bill to improve broadband map accuracy goes to president's desk
Legislation co-sponsored by Hassan, Shaheen aimed at improving access in under-served communities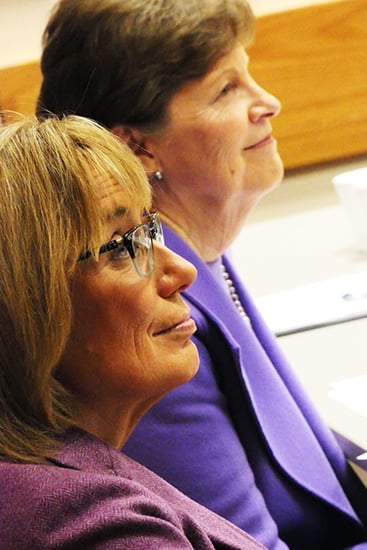 Legislation co-sponsored by U.S. Sens. Maggie Hassan and Jeanne Shaheen aimed at expanding access to broadband in rural and under-served communities in New Hampshire by improving the accuracy of broadband maps has been approved by both houses of Congress and now heads to the president's desk to become law.
The bipartisan Broadband Deployment Accuracy and Technological Availability (DATA) Act would direct the Federal Communications Commission to improve its broadband coverage maps by requiring it to gather more detailed coverage data from service providers, a move that would improve the agency's data collection and reporting, the senators said.
The coverage maps determine the areas that are eligible for federal funds targeted to underserved communities that do not have access to reliable broadband service.
The bill also would mandate that the FCC biannually update its broadband data maps and develop an improved and less burdensome process for stakeholders to challenge the maps' accuracy.
Hassan said the measure is designed to help the "far too many" New Hampshire communities that lack "reliable broadband access" which she said "hinders their ability to fully participate in the 21st century innovation economy.
Shaheen said that improving the accuracy of the FCC broadband coverage maps "will help ensure that we are delivering resources to the communities that need it most."
Both senators urged President Trump to sign the measure into law.