BIA small business event to explore health reform, LLC act, top policy issues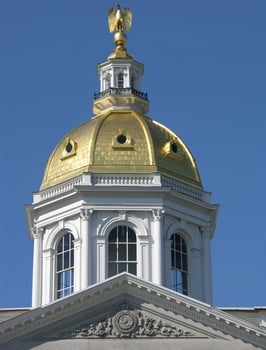 Small business owners will be able to get an in-depth look at how to deal with recent changes in laws affecting health care, alternative financing and corporate structure — while gearing up for what kind of legislation may be on the horizon in the current legislative session — at the Business and Industry Association of New Hampshire's annual Small Business Day in Concord.
The eighth annual event will be held Friday morning, Feb. 8 in Concord. It will feature three panels:
• "The Labyrinth: Helping Small Businesses Navigate Healthcare Reform": An explanation of the requirements under the Affordable Care Act for those selecting coverage through the small group market or health benefit exchange as well as an examination of the "pay-or-play" provisions.
• "Strategies for Financing Your Small Business": Led by Chris Way, interim director of the New Hampshire Division of Economic Development, the panel will discuss another labyrinth — the various lending programs being offered by government, quasi governmental agencies and commercial lenders.
• "Making New Hampshire's New LLC Act Work for You": Featuring a panel of small business attorneys who will look at the changes in the state's new LLC law.
Also featured at the event will be a legislative panel featuring Senate Democratic Leader Sylvia Larsen, Senate Commerce Committee Chair Andy Sanborn, House Majority Leader Steve Shurtleff and House Republican Policy Leader Laurie Sanborn. Gov. Maggie Hassan has also been invited to make closing remarks.
The BIA is holding the event in partnership with the New Hampshire Small Business Development Center and the New Hampshire Division of Economic Development. To date, participating chambers of commerce and business organizations include the Greater Dover, Greater Manchester, Greater Salem, Hampton Area, Merrimack, Mount Washington Valley, and Wolfeboro Area chambers of commerce, and the New Hampshire Association of Insurance Agents.
The event will be held from 7:30 a.m. to noon, Friday, Feb. 8, at the Holiday Inn in Concord. Cost is $15 per person and includes continental breakfast.
To register, visit the events calendar at www.BIAofNH.com or call 603-224-5388, ext. 116.