Beware the risks of running online promotional contests
The primary pitfall is running afoul of state and federal laws governing illegal lotteries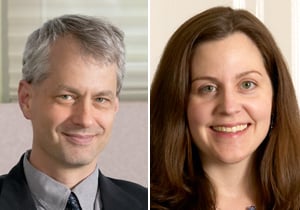 Online contests and promotions are everywhere these days. Thousands are launched every week, appearing on mobile devices, websites and social media. Especially popular are contests that allow entrants to compete for a prize by submitting a photo, essay and/or video. Such user-generated content (UGC) contests are a popular way for companies to generate product buzz and to encourage interaction with their brands.
But few companies take the time to consider the applicable regulatory framework. Online promotions are subject not only to a host of very specific federal and state laws, they are also subject to general laws governing advertising and privacy, as well as rules and guidelines posted by third-party promotion hosts such as Facebook.
Online promotions, particularly UGC contests, can be risky if a sponsoring company fails to consult with experienced legal counsel.
A primary risk for UGC contests is running afoul of state and federal laws prohibiting illegal lotteries. A promotion constitutes an illegal lottery if it involves: a prize; chance; and consideration. One of these elements must be eliminated to make the promotion legal.
If the promotion is chance-based – for example, a sweepstakes, where winners are determined solely through random means – the "consideration" element must be removed. Hence the ubiquitous "no purchase necessary to enter or win" language. If the selection of winners turns on skill, "chance" is removed instead. In most states, this would permit consideration to remain, but be aware that a handful of states prohibit consideration even in skill contests.
Skill-based promotions must be designed to ensure that the winner is determined by objective criteria. This is commonly achieved by using professional judging panels. A more recent trend has been to bypass such panels and rely solely on the public to choose a winner. While this engages a brand's customers and creates "buzz," it can be risky for a number of reasons.
Public voting carries with it the inherent risks of fraud and vote farming (the solicitation of votes from strangers via voting exchange websites), as well as the possibility that the general public will not properly apply the judging criteria to the entry. Where votes cast are not based on relevant judging criteria assessing a skill, but are instead cast in response to an entrant's broad solicitation efforts, winner selection becomes more of a chance-based popularity contest, turning on which entrant is more skilled at soliciting votes rather than which entrant is more skilled at producing a quality entry.
Such voting procedures may render your UGC contest an illegal lottery by the injection of "chance." It may also create the potential for high-profile public relations disasters.
These risks can be minimized by: requiring voters to register; limiting votes to one vote per person per day, or even just one vote per person for the entire promotion period; providing clear and appropriate judging criteria to public voters in the official rules; and not using leaderboards or other vote tallying mechanisms that display online results.
Consequences for noncompliance with applicable laws can result in injunctive and equitable relief, including consumer redress and disgorgement, and the possibility of civil penalties, which can be severe.
Privacy concerns
UGC contest entrants frequently violate another party's intellectual property by submitting entries that contain copyrighted images, music, or video, competing trademarks, or that intrude on a third party's privacy. Their entries might also contain vulgar, racist or other objectionable material.
To prevent this, the official rules should provide precise submission guidelines and content restrictions and should allow noncompliant submissions to be removed. The promotion sponsor or its counsel should review every entry prior to posting in an online gallery.
Online privacy has become a hot topic lately, and the FTC is increasing its focus on companies with a presence in the e-commerce arena. Sponsors should ensure that they only collect information from entrants that is necessary to fulfill the purposes of the contest – name and contact information, for example. They should also ensure that all data collection and use complies with their existing online privacy policies.
These are only a few of the issues that can arise in UGC contests. While they can be highly effective means to build brand loyalty, they must be planned and implemented carefully to reduce legal and reputational risk.
Jeffrey Spear is a shareholder at the Concord-based law firm of Orr & Reno. Heidi Cole is an attorney with the firm. They can be reached at 603-224-2381.