Being present at your firm
Working side by side with employees 'enables employees to ask questions and share suggestions'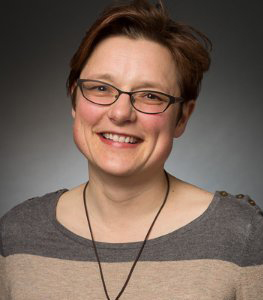 When you talk to Shane Carter of Ridgeview Construction, you hear someone who understands how to empower his people. Managing a high-end residential construction company did not happen by coincidence; it was a clear choice for Carter, a 2013 winner of the NH Business Review Business Excellence Award.
With degrees in forestry and wildlife biology, and an active environmental volunteer, Carter knows how to take care of the land he and his clients call home.
When he realized that he wanted to work with people that shared his passion for the outdoors, he was able to take the right step to create a stable company with low turnover.
Q. What is the key to the success of your organization?
A. Over many years of doing business, I have really struggled with this. I came to the conclusion that when you are working with good people and are "present" in your own company, you will be successful. Everything else falls into place. As a business owner, you just need to make sure that you hire good people and that you are present – mentally and physically.
Q. When you say, "hire good people", what do you mean by that?
A. First of all, hire people who do nice work. Our team enjoys creating beautiful homes. We all take pride in what we do. I expect that everyone works together to achieve our common goal: create a beautiful home for our clients.
It is easy to get caught in the web of what we need to do by the letter of our contract. I have done that, and it causes a lot of stress and unhappy people. We are now asking ourselves. "What is the right thing to do?" Each employee is empowered to make decisions and always do the right thing, for the company and our clients. Good people are people who share those values.
Q. You say one of the ways you meet the challenge of finding good employees is by hiring people who are referred to you by people you know.
A. A good person is a person that I want to be around, who shares the same values. In our case it is not only about building beautiful homes but it is also about being active and always working on your own development.
Through an informal, stress-free conversation you can learn about a person's values, what their goals are, and most importantly, if you can be around each other for a long time. Grab some lunch, take the time and you can better determine if there's a good fit.
Q. What about employee development?
A. Another thing I do when I am in the field is keep an eye on the development of our employees. It is extremely important for me that they learn at their own pace. It doesn't work to push learning on them. People can only learn when they want to learn, and take ownership in their own development.
We don't have scheduled performance reviews. In my opinion, when you have a strong team, development discussions are ongoing. If they need a mandatory meeting to discuss their development, you need to figure out why it didn't happen at any other time. Are they not engaged, or are you not connected with them?
Q. What is your final advice to any small business owner?
A. Good people are surely a key to success, but as a business owner I have learned that being present is the number one focus every business owner should have. I thought that I could manage my people with a meeting a week and a quick touch and go, but it doesn't work that way. Now that I am back in the field regularly, I really get to know my employees and their challenges.
Working side by side is something I truly look forward to each week. It enables my employees to ask questions and provides an easy way for them to share suggestions."
Mirjam IJtsma is president of Cultural Chemistry, a Manchester-based Human Resources Firm. She can be reached at mirjam@culturalchemistry.com.