Baker's legacy should be a guide for officeholders
His ability to forge compromises without sacrificing his principles appears to be in short supply today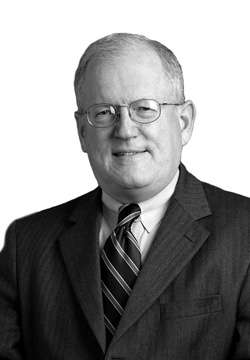 Former U.S. Sen. Howard Baker Jr., Republican of Tennessee, died June 26 at the age of 88. His connections to New Hampshire were many, but his example for politicians everywhere is what made him stand apart.
New Hampshire's late U.S. Sen. Warren Rudman did not have many heroes. When he got to the Senate, Howard Baker was the Republican leader and became one of the few. Indeed, Rudman obtained a photograph of the Capitol taken by Baker and presented it to another of his heroes, the late Manchester attorney William S. Green.
Baker, born in eastern Tennessee, which at the time was the home of the only group of Republicans in that state, saw his state become solidly Republican during his lifetime. At his July 1 memorial service, many notables recalled Baker's love of his hometown and the fact that he never lost his roots, notwithstanding the prominence he achieved.
In addition to contacts with Rudman and other New Hampshire senators, Baker might be remembered for his little known participation as a candidate in the 1980 presidential primary. Indeed, this writer voted for Baker in that primary, which was won decisively by Ronald Reagan. As with many of my primary votes, the candidate dropped out of the race the next day!
However, Baker achieved prominence as a conciliator. He often commented, according to those at his memorial service, that you had to hear as well as listen to everyone, including your opponents, if you are to understand how to reach agreement and forge compromises with them.
Baker's first wife was the daughter of another Republican leader of the Senate, Everett McKinley Dirksen of Illinois who, like Baker, knew how to forge compromises and largely was responsible for the passage of the 1964 Civil Rights Act when he supported President Lyndon Johnson's efforts. Baker learned from Dirksen and passed these lessons on.
It is said that Baker was good at spotting talent. One of his aides during the Watergate hearings, Fred Thompson, became a senator from Tennessee. Another aide, current Tennessee Sen. Lamar Alexander, succeeded Thompson in the Senate and also served as Tennessee governor.
Baker came to New Hampshire to champion the cause of campaign finance reform at an event honoring Rudman after Rudman got out of the Senate some years ago. Baker and his second wife, former Kansas Sen. Nancy Landon Kassebaum, surprised Rudman by appearing at the Americans for Campaign Reform-sponsored event and championed the bipartisan cause of campaign finance reform, which Rudman also supported.
Kassebaum and Baker were the first couple of former senators to be married and students of history will remember that Kassebaum's father was Al Landon, the Republican candidate for President in 1936.
After he left the Senate, Baker served as White House chief of staff under President Reagan and helped repair Reagan's late-term image after the Iran-Contra problems. Rudman served as vice chairman of the Iran-Contra Committee and scolded Lt. Col. Oliver North with the famous words, "Colonel North, the American people have the constitutional right to be wrong!"
Baker's ability to reach out and forge compromises and be conciliatory without sacrificing his principles were recalled by Republicans and Democrats alike. That ability, and those possessing it, appears to be in short supply on Capitol Hill today, but all of those currently in office and those seeking office should pay attention to the legacy of Howard Baker and seek to emulate it.
In the last week of June, representatives of Easter Seals New Hampshire joined folks from other Easter Seals organizations around the country on Capitol Hill to urge legislators to remember the needs of people with disabilities when taking action on specific bills.
The lessons of Howard Baker were evident in the bipartisan support the senators from New Hampshire show for Easter Seals, its Veterans Count efforts and other programs.
Visits with Senator Jeanne Shaheen and Senator Kelly Ayotte reinforced how important it is for senators from both parties to work together, and there are many occasions on which both New Hampshire senators, women from different parties and points of view, collaborate on important but not particularly ideological issues.
Voters should be sure to press on their representatives the need to emulate Baker and, for that matter, the ability to cooperate demonstrated by Senators Shaheen and Ayotte.
Brad Cook, a shareholder in the Manchester law firm of Sheehan Phinney Bass + Green, heads its government relations and estate planning groups.