Avoiding the 'cliff' and other matters
We elect our representatives in Washington to solve problems, not create them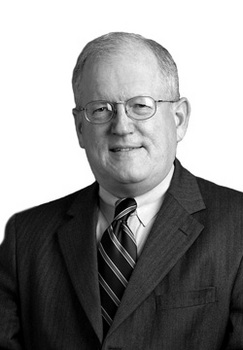 The famous "fiscal cliff," which allegedly faced members of Congress at the end of 2012, did not result in a crash landing. However, the process of avoiding it and whether it was avoided at all not only was not pretty, but also was problematic.
We sent 435 congressmen, 100 senators and a president and vice president to Washington, D.C. to solve problems, not create them. However, the spectacle surrounding negotiations for avoiding automatic budget cuts and tax increases at the end of December made many wonder if 537 random, educated Americans could not do better than those we elected.
Indeed, the majority of commentators and probably most Americans knew that the answer to the problems was a compromise that involved raising some taxes and cutting a lot of spending. Congress and the president, however, did not seem to be able to get the message.
Notably troublesome in the process was the rule in the Republican caucus that a majority of the Republican members of the House had to agree with the proposal before the speaker could present it formally. There is no such House rule – it is only a practice that has arisen during the last Congress.
Nevertheless, it seemed to hamstring Speaker John Boehner to such a degree that when his lame-duck caucus refused to follow his lead, he kicked the ball to the Senate. This was not out of a fit of temper, but a recognition that proved true that a good number of Republicans would join Democrats to salute whatever solution the Senate came up with, even though Boehner himself could not present a solution.
Of course, the real problem is that Boehner and the president came closer to a real solution earlier in the year than the one ultimately passed.
When the matter arrived at the Senate, Majority Leader Harry Reid did not seem to be able to come up with anything that remotely resembled a solution, merely mimicking President Obama's proposals for higher taxes on the "wealthy" and a steadfast refusal to face the real issue — cutting entitlements.
Back at the White House, President Obama was doing nothing other than making public statements about taxing the rich and blaming Republicans for the failure to reach an agreement. Indeed, right up to the last day when actual negotiations were taking place, the president had the temerity to parade out a group of "middle-class Americans" and criticize the very Republicans who were supposed to be making a deal with him. This was one of the most incredible failures of leadership in recent memory, especially from a newly re-elected president.
Luckily, experience counts. Vice President Joseph Biden, knowledgeable in the ways of Congress, was delegated by the president to enter the fray during the last week and, working with Republican Leader Mitch McConnell, who up to that point had appeared intransigent, got together and did what experienced senators are supposed to do. They came up with a solution which, while not pretty, at least presented something people could address and which was a vehicle to avoid automatic spending cuts and tax increases that were deemed inappropriate economically.
*****
On New Year's Eve at 2 a.m., the Senate passed the resulting package, which contained a repeal of the payroll tax holiday, increases in taxes on those making more than $400,000 a year for individuals and $450,000 a year for couples, phase-out of deductions for those making over $250,000, and a 5 percent increase on estates over the value of $5 million per individual or $10 million per married couple.
What was not addressed was spending cuts. The "cliff" was put off for two months, as was any work on the debt ceiling.
Three of New Hampshire's four members of the Congress voted for the compromise, recognizing that sometimes a bad deal is more important than perfection. Typically, outgoing Congressman Frank Guinta voted against it, adding a sorry consistency to his record as a one-term congressman.
Maybe the president and Congress have learned something and the Congress that was sworn in on Thursday, the 3rd of January will do better than its predecessor. Don't bet on it.
*****
Meanwhile, the New Hampshire Legislature has organized and its committees have been named.
Among Democratic House Speaker Terie Norelli's new team are Ed Butler, chair of Commerce and Consumer Affairs; Environment and Agriculture is chaired by Tara Sad; and Mary Jane Wallner chairs Finance; David Campbell chairs Public Works and Highways; Shannon Chandley chairs Resources, Recreation and Development; and David Borden chairs Science, Technology and Energy.
Perhaps the most controversial committee often is Ways and Means, which considers revenue measures. Longtime tax specialist Susan Almy chairs that committee.
Jan. 11 is the last day for members to sign off on House legislative drafting requests. Feb. 1 is the last day for introduction of House legislation, and Feb. 13 is the last day for amendments to the House rules.
The holidays are over for those in Concord, too!
Brad Cook, a shareholder in the Manchester law firm of Sheehan Phinney Bass + Green, heads its government relations and estate planning groups. He also serves as secretary of the Business and Industry Association of New Hampshire.