Avoiding legal risks at an holiday office party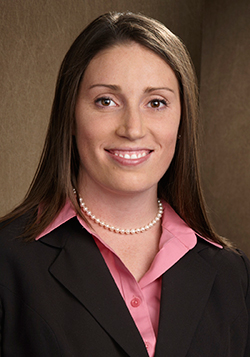 Tis the season for holiday workplace gatherings and festive out-of-the-office celebrations. Unfortunately, employers may face headaches from events occurring at these parties even after the hangovers subside.
Keep in mind that although holiday parties are laid-back in nature, they do not give employees a free pass to act inappropriately. Employers should be aware of potential risks, such as sexual harassment, alcohol-fuelled conduct and even religious discrimination that may be sparked by a festive get-together.
If any such allegations are made during or after a holiday party, employers should ensure that any complaint is investigated thoroughly and promptly.
An office holiday party is still a work-related activity, so employers should ensure that they set the boundaries of acceptable behavior, while acknowledging that employees will want to celebrate and enjoy the festive gathering.
Indeed, workplace holiday parties can be a great boost for employee morale. For example, employers may want to consider providing clear written guidance to all employees regarding acceptable standards of behavior at work-related social gatherings, prohibitions against harassment, as well as the disciplinary sanctions that could result from improper conduct.
Employers should make it clear that excessive alcohol consumption, the use of illegal drugs, fighting and inappropriate behavior and comments will not be tolerated. Setting and enforcing such guidelines may be a valuable precaution for employers and will help demonstrate that an employer took reasonable action to protect employees if inappropriate conduct or actions occur at a holiday party.
At the outset, it is important to acknowledge that many behaviors and statements made at a workplace holiday party may make some employees uncomfortable, but will fall far short of creating an actionable hostile environment.
Although one passing instance at a holiday party may not reach the level of a hostile work environment, a pattern of offenses or one egregious act could.
In order to spark a hostile work environment claim, the behavior or statements must be both objectively and subjectively offensive as well as severe or pervasive. Title VII is violated when the workplace is permeated with discriminatory intimidation, ridicule and insult that is sufficiently severe or pervasive to alter the conditions of the victim's employment and create an abusive working environment.
To prevail on a hostile work environment claim under Title VII, or New Hampshire's Law Against Discrimination, an employee must show that:
• She is member of protected class
• She was subjected to unwelcome harassment
• The harassment was based on her membership in the protected class
• The harassment was so severe or pervasive that it altered conditions of her employment and created abusive work environment
• The objectionable conduct was objectively and subjectively offensive, such that a reasonable person would find it hostile or abusive and the victim in fact did perceive it to be so
• A basis for employer liability has been established
Even if it seems unlikely that a hostile work environment claim may be initiated at your company, employers can and should take careful steps to stop conduct at workplace holiday gatherings from getting out of hand. Unfortunately, even innocent conduct has been known to lead to litigation. These cases can be very fact-intensive and expensive.
In order to avoid potential litigation, employers may want to consider the following tips to avoid workplace holiday party headaches:
• Remind employees that company policies remain applicable at holiday and other company-sponsored social events.
• Do not utilize mistletoe as a decoration at your workplace holiday party. Such decorations may lead to unwanted kissing or touching and may become the basis for a hostile environment claim.
• Use precautions regarding the service of alcohol. An employer should not over-serve employees. It may be a good idea to serve food in addition to spirits. An employer may also consider providing a taxi or shuttle service to discourage employees from driving while intoxicated.
• Have fun! It is the holidays, after all. Workplace social gatherings are a wonderful opportunity to celebrate with your co-workers.
If an employer is confronted with allegations that improper conduct occurred at its holiday party, an employer should consult counsel to discuss legal issues and next steps. Employers should ensure that a thorough and prompt investigation is conducted concerning the complaint. nhbr
Amy Goodridge, an associate in the Employment Law Practice Group at the law firm of McLane, Graf, Raulerson & Middleton, can be reached at amy.goodridge@mclane.com or at 603-628-1323.