Avitide gets $7.5m Series C financing
Gerngross-chaired firm working on biologics purification technology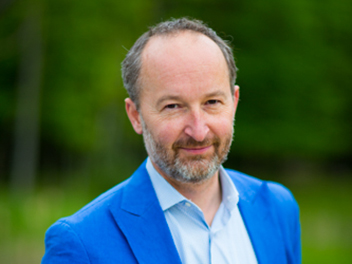 Avitide Inc., a Lebanon-based biotech company that's developing a simplified protein engineering and purification technology, has received a $7.5 million Series C round of financing.
The round brings the company's total financing to $12.5 million.
Investors were led by NeoMed Management, with participation from existing investors Polaris Partners, OrbiMed Advisors, SV Life Sciences and Borealis Ventures. Also as part of the deal, Claudio Nessi of NeoMed joins Avitide's board of directors.
The firm was founded in 2013 after its technology was spun out from Dartmouth College and is chaired by Dartmouth professor and entrepreneur Tillman Gerngross, founder of Adimab and GlycoFi and co-founder of Avitide.
The financing will be used by the firm to speed up development of Avitide's purification platform, which is designed to help pharmaceutical manufacturers purify complex biologic drugs quickly and efficiently.
While typical product purification is completed in up to six steps, Avitide's platform can whittle that process down to one or two steps.
"The industry is slowly coming to view the Avitide technology as a critical component in the rapid development and manufacturing of protein-based therapeutics," said Terry McGuire, of Polaris Partners.
According to Kevin Isett, Avitide's CEO and co-founder, the firm "has made considerable advances with its platform and is now able to consistently deliver highly selective affinity resins to our partners in a three-month timeframe."
He said the technology should have a "large impact" on the biopharmaceutical manufacturing industry. The company said the financing is expected to take it to profitability within the next two years.