Automation and the construction labor shortage
Technology can't solve some aspects, but some machine 'laborers' are already here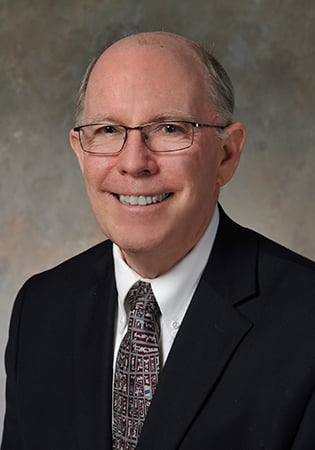 Those who read this column regularly may recall my labeling the commercial real estate sector as "tepid" over the past several quarters. One clear exception is multifamily — no one seems to have enough of these and they continue to trade at low cap rates, i.e., high prices. There seems to be an insatiable appetite for them.
Right behind apartments is high-bay "industrial" space. This is a misnomer because in New Hampshire very little of this is, in fact, industrial, or even manufacturing for that matter. Most of such "high-bay" (defined as 18-foot clear height, up to 40-foot clear height) is currently used for distribution — to wit, FedEx, UPS, Amazon, F.W. Webb, etc.
So we often see a feeding frenzy when one of these properties comes to the market. For multifamily, it can be cash-flowing investment properties or older units ready for conversion to condominiums. Similarly, for high-bay it can be either investors for leased properties or users for vacant or mostly vacant properties.
But in the last month we had three parties bidding on the same office building property. All three were users, as the building would be empty upon sale. We also got several parties vying for a commercial building with retail and service on the first floor and the upper floors to be converted to apartments.
After pondering this for a while, one of the key drivers is the current high cost of construction. There is a severe shortage of contractors and construction managers. The good ones are booked a year or more ahead. In the sub-trades, the shortages are more acute.
Construction projects are being delayed because the manpower (well, people power in 2017) is not there to staff the jobs. At a recent Counselors of Real Estate meeting in Los Angeles, we saw robots hanging sheetrock! Now, Los Angeles in Southern California is not far from Mexico (and Central America) where tens of thousands of laborers come from. If they cannot, or choose not to, staff jobs and are starting to use robots instead, how long will it be before that technology migrates east?
Most construction jobs are not able to be automated, but if you think about it, there are many things that can be done by machine "laborers." I did not see it, but it was described to us how robots can do painting. (It has been happening in automobile factories for decades.) But these robots do not just roll out of bed, grab a cup of coffee and show up on the job ready to go. No, they have to be set up, programmed, supplied with parts and materials and energy (changing or replacing their batteries). We were told drywall robots and one technician could hang (and tape) as much drywall (also called gypsum wallboard or GWB) as a crew of 10 to 12. I am not convinced that is true today, but it will be someday soon.
The logic is that the shortage of qualified reliable and experienced construction workers is accelerating the implementation of these new technologies. John Burns and Chris Porter's new book, "Big Shifts Ahead," discusses many areas where robots are coming. And with artificial intelligence (where the robot can "learn" and improve approach and performance) it is not going to just be manual labor that will be impacted.
The Counselors of Real Estate listed the technology boom as their No. 2 issue affecting real estate. Ten years from now we will look back and say wow!
This pondering of mine was partially spurred by an email invitation to a webinar, "Employee Retention Bootcamp — Love Them or Lose Them – Getting Good People to Stay."
The pitch starts off "… more than 60 percent of Millennials leave their company in less than three years and their turnover is greater than any other generation." We just had one of ours leave after 14 months. Lots to think about.
Bill Norton, president of Norton Asset Management and principal of Harrington & Reeves, is a Counselor of Real Estate (CRE) and a Facilities Management Administrator (FMA). He can be reached at wbn@nortonnewengland.com.