As state help for farms grows, local difficulties remain
Farmers across the state are facing hurdles as residents seek to keep operations out of their backyard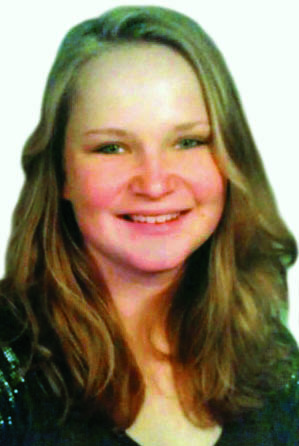 Nationwide, there is growing interest in buying locally produced food. However, farmers face a number of hurdles when they seek to take advantage of this increasing demand. By supporting local producers and markets at the state and local level, New Hampshire can provide smaller in-state agricultural operations with an important stream of revenue.
On the last day of the 2014 legislative session, the Legislature passed Senate Bill 141, which establishes the Granite State farm to plate food policy and principles. The legislation is a declaration of the principles the state will use "to encourage and support" local agriculture and businesses that buy and sell food and makes agriculture a priority at the state level and is an important first step in supporting local agriculture.
In addition, earlier in the session, it passed two bills, House Bills 608 and 1138, which have the potential to create new local markets for producers.
HB 608 permits the in-state sale of uninspected poultry and rabbits to licensed restaurants. Under USDA's Poultry Products Inspection Act, a producer who slaughters, processes and sells poultry interstate must be USDA inspected. An exemption listed in PPIA allows states to create their own inspection programs, but a state program must be at least as rigorous as the federal program and state-inspected products can only be sold intrastate.
New Hampshire has developed its own in-state program and HB 608 expands the list of producers that are exempt from the state inspection process.
The bill allows any poultry producer who qualifies for a federal exemption to sell up to 1,000 uninspected whole poultry to an in-state licensed restaurant. The bill also allows rabbit producers to sell up to 1,000 uninspected processed whole rabbits.
However, under this exemption producers are required to meet certain educational requirements and must register with the state Department of Agriculture.
HB 1138 amended the current homestead food producer exemption. Many states prohibit the sale of homestead food, non-potentially hazardous food produced only at a person's residence, without a license. In New Hampshire, however, the sale of homestead food by unlicensed in-state individuals is permitted by state law. HB 1138 amended this exception and doubled the maximum annual gross sales for homestead food operators that are exempt from $10,000 to $20,000.
The Dunbarton example
These legislative actions demonstrate a commitment at the state level to opening new markets for small producers. But, it is common for producers to face opposition at the local level.
Controversies consistently arise between producers and local residents who claim an existing, expanding or new agricultural operation are or will constitute a nuisance.
In order to protect agriculture from local opposition every state has enacted a "right to farm" law that exempts certain existing agricultural operations from nuisance claims. Under New Hampshire law, an agricultural operation that has been operating for at least a year will not be found to be a public or private nuisance due to changed conditions around the operation. This exemption does not apply when the agricultural operation was a nuisance when it began or when the operation is injurious to the public health or safety.
State law also provides exemptions for new agricultural uses and any expansion of an existing agricultural use. Under these provisions, when a zoning ordinance does not address or regulate agriculture, agricultural activities are deemed permitted either as a principal or accessory use as long as they comply with the commissioner of agriculture's best management practices.
In addition, when an existing agricultural use wants to expand or change to any other agricultural use, the agricultural use protection provisions protect the expanding or changing use.
Recently, in Dunbarton, the planning board rejected a proposal from a farmer who sought to build a large chicken coop on an existing 83-acre farm. Residents fought to keep the farmer from building the coop, citing concerns about potential impacts on property value, smell and runoff. The property is zoned as low-density residential which, according to the Dunbarton zoning ordinance, means an agricultural use involving poultry is permitted by right as long as any barn or pen is not closer than 100 feet to a property line. The proposed coop complies with this requirement. However, in December, the planning board denied the project, and the owner of the farm has sued the town.
Farmers across the state are having similar difficulties as residents seek to keep farming operations out of their backyard. In order for the recent efforts of the Legislature to effectively support local food and farms, producers need to be supported not only at the state but also at the local level.
Clara Conklin, a student at Boston College Law School, is a summer associate at the Manchester law firm of Nelson, Kinder and Mosseau.