Arts and the economy are intertwined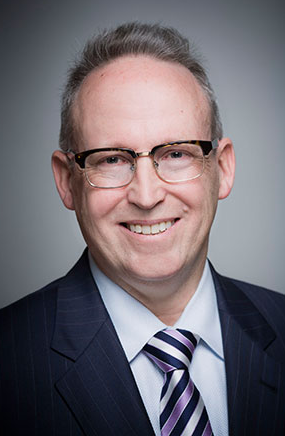 Recent feature stories and editorials in the New Hampshire Business Review and elsewhere have highlighted possibly the most pressing issue our state's business community faces in 2016: workforce development.
Repeatedly, there are the stories of business owners who've hung "Help Wanted" signs only to find they cannot fill the position with qualified, work-ready employees.
A challenge like this requires all of us to think outside the box and pursue new solutions, and that's precisely what we are doing at the NH Institute of Art.
When you think of colleges working to meet the needs of New Hampshire businesses, you might not think of NHIA, but that's a mistake. Since 1898, we've educated generations of artists, photographers and designers who've gone on to start profitable businesses. The days of the stereotypical "starving artist" are behind us. They've been replaced with a generation of students pursuing the arts with an eye towards taking their newly learned skills and applying them in a 21st century workplace. Artists comprise a growing percentage of our total workforce, working in jobs that did not even exist 20 years ago, and making important contributions to our communities.
Sure, many of our students pursue careers in a more traditional "arts" pathway, but just as many find that their education has provided them with the skills to pursue new paths and make creative contributions in the business world or other fields. Students at NHIA are working with 3D printing technology and contemporary digital design tools. Our graduates work in fields as diverse as engineering, architecture, design, finance, insurance and manufacturing.
The beauty of "arts and the economy" is that there is no risk in investing in hiring a graduate from NHIA or any one of the 41 other Association of Independent Colleges of Art and Design schools. The data shows engagement with the arts from an early age is a pipeline to success:
• Eighth-graders with high levels of arts engagement from kindergarten through elementary school show higher test scores in science and writing.
• Students with arts-rich experiences in high school are more likely than students without those experiences to complete a calculus course.
• Arts-engaged high school students enroll in four-year colleges at higher rates than low-arts-engaged students.
The arts have always been at the leading edge of economic revitalization and urban renewal. Just look at the economic transformation that has taken place in downtown Manchester over the past decade as NHIA has expanded from occupying two to 10 buildings, and along the way has preserved, restored and repurposed several historic structures. We are leading by doing.
In addition, think about the contributions the arts can make to our local economy just by offering an additional reason for tourists to visit, prospective new employees to make that decision to relocate, settle down and raise a family here, or for graduates from any of New Hampshire's 15 colleges and universities to decide to remain in the Granite State after graduation.
The arts brings people together and provides shared cultural experiences that strengthen the fabric of our communities. Cultural vitality contributes to a community-wide competitive advantage.
The arts create cities that attract Millennials to move back into our cities, and the businesses that follow them.
The arts today are more than just pretty paintings. NHIA and its graduates can play a part in addressing today's most pressing challenges, training tomorrow's creative minds for the art room and the boardroom.
In the coming weeks, I will be touring New Hampshire to talk about arts and our creative economy with members of local chambers of commerce. I hope to challenge some traditional perceptions and stereotypes about the arts and, in the process, better connect the art world to the business world to improve the future for all our communities. This is an important campaign, and greater than any one election cycle. I hope you'll join me.
Kent Devereaux is president of the HH Hampshire Institute of Art.