Apple's name is missing from GT Advanced Technologies creditor list
Tech giant's claims will be treated differently, bankruptcy filings say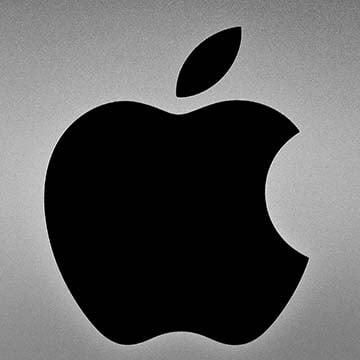 How big a claim will Apple make against GT Advanced Technologies during the Merrimack company's bankruptcy proceedings? That's one of the big questions and the answer – if it doesn't come out in hearings – may not be known for another month or so, according to documents filed on Tuesday.
In the documents, GTAT revealed its top 20 unsecured creditors, and Apple isn't on the list – probably because the technology giant secured its $578 million prepayment to its Merrimack-based supplier with equipment it poured into an Arizona facility leased to an Apple subsidiary to produce sapphire for its mobile devices.
The idea was that GTAT would pay Apple back by selling all that sapphire that could be used in various devices. But last month it became clear that a lot less sapphire would be used by Apple, which chose not to use sapphire for its newly released iPhone 6, but for its Apple Watch instead. Release of the watch has been delayed until February.
The unsecured creditors list still includes hefty debts. Some $434 million is owed to the US Bank National Association to pay off notes, half of which are not due until 2017, and the rest until 2020. There is $21.3 million owed to Manz, a German engineering firm, a $17.5 million contract dispute with Terra, a Taiwan-based sapphire customer of GTAT, and $14.2 million owed to Plansee, an Austrian company.
Of the 700 or so New Hampshire creditors, none had debts large enough to break into the top 20.
But Public Service of New Hampshire and the state of New Hampshire have put in appearances. Senior Assistant Attorney General Peter Roth would not specify what GTAT owes the state, if anything, only that it needs to keep an eye on such a large filing to protect New Hampshire's interest.
Most creditors will have 45 days after GTAT provides more details about its assets and liabilities, a filing that has been put off until at least Oct. 20.
Apple, however, has to make its claim earlier, 45 days from the petition date, or around Thanksgiving. Like so much else in this case, GTAT will not explain why Apple's claims should be treated differently – at least not yet. The filing simply says, the difference is "for reasons which GTAT has communicated to Apple and which GTAT will explain to the Court."
Meanwhile, analysts are still trying to figure out what went wrong with GTAT's Apple deal, and how a company with $333 million in the bank at the end of June would end up (as one filing put it) in a "severe liquidity crisis," with only $84 million in cash or equivalents. One GTAT watcher speculated that Apple might have been on the verge of seizing GTAT's equipment, and that the filing might be an attempt to fend that off.
The Wall Street Journal reported that Apple held off on using sapphire cover glass for the iPhone 6 due to technical issues with the material's durability and that the company withheld a final $139 million payment in its GTAT deal.
Others wonder whether management's upbeat assurances during its August earnings call were misleading. Various law firms, seeing the company stock price drop from $11.05 to 80 cents on Monday (though it did rebound slightly to $1.21 at close on Tuesday) are certainly looking into it. At least seven law firms said they are launching investigations into possible shareholder suits.
In any case, much of this might be revealed in the coming weeks in New Hampshire bankruptcy court, though not in front of a New Hampshire judge. Instead Henry J. Boroff from Massachusetts will preside.