Anticipating the unexpected in construction deals
Why the boilerplate 'force majeure' clause is worth a second look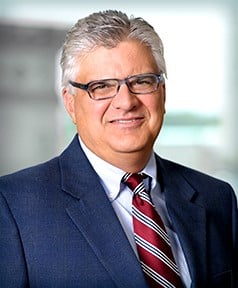 When construction deadlines are missed in time-sensitive contracts, the disputes that arise are often based on whether some, or all, of the delay was caused by circumstances outside the control of the party required to perform.
As a result, nearly every lease, real estate contract or construction contract with a specific deadline contains language, known as a "force majeure" clause, which defines whether or not a given circumstance is an excusable delay.
Force majeure clauses excuse a party from liability when a delay is caused by circumstances "beyond the reasonable control" of the parties, such as "acts of God," strikes, inability to procure necessary materials or restrictive governmental laws or regulations. Economic conditions, on the other hand, generally do not constitute force majeure. Nonperformance of monetary obligations and conditions or consequences caused by the fault or negligence of the performing party are also usually excluded from force majeure.
While force majeure clauses are common, and typically buried in the final paragraphs of a contract, they are worth a careful, second look, especially by the party with a critical deadline.
As both parties review a contract, they should spend time to understand what is covered under the force majeure clause and take steps to ensure its final language is as broad or narrow as necessary to protect their interests.
Consequences for delays not excused by force majeure include rent credits, liquidated damages or the right to terminate the contract. It's helpful to consider two real-world examples to illustrate how force majeure clauses work.
A case in point: A tenant, who paid an early termination fee to vacate its previous space, signs a lease with a new landlord to occupy a building's first floor, which is to be built out for the tenant by the new landlord.
The landlord obtains a building permit to build out the new tenant's first-floor space, while also planning to renovate part of the second floor for its own use. A neighbor objected when the landlord moved forward with second-floor construction, which was not expressly authorized by the building permit. As a result, the local city government revoked the landlord's building permit, causing delays in construction on the first floor.
The lease's force majeure clause stated that "restrictive government laws or regulations" constitute an excusable delay. The landlord used this provision to claim the loss of its building permit was the result of a government restriction beyond its control.
We argued, on behalf of the tenant, that the delay was not excusable because the permit revocation was caused by the landlord's negligent decision to begin second-floor construction that was beyond the scope of the original building permit. In the end, the tenant won a rent credit of over $650,000 – one day's free rent for every day the project was delayed.
A second example demonstrates how force majeure has been applied in the Granite State.
In Tommy Hilfiger Retail v. North Conway Outlets, Hilfiger entered into a long-term commercial lease with a developer that planned to build a retail outlet shopping center in North Conway.
An abutter appealed the developer's site plan approval, which caused the developer to fail to complete construction by the specified deadline. Hilfiger notified the developer that it was exercising its right to terminate the lease. The developer objected, saying that the delay was excusable force majeure. Litigation ensued.
The U.S. District Court in New Hampshire sided with the developer, holding that the appeals process constituted a "governmental restriction" that was "beyond the reasonable control" of the parties and, as such, was an excusable delay under the force majeure clause in the lease.
Before signing a new contract or lease, it's important for both parties to protect their interests by carefully considering which circumstances should qualify as force majeure.
In construction contracts, owners will want a very narrow definition of force majeure while contractors will want a very broad definition. It is also common for negotiated clauses to include provisions such as requiring notification of the delay, requiring good faith efforts to complete construction, contract price adjustments, compensation for damages resulting from non-excused delays, and free rent.
Ultimately, when a project needs to be completed by a certain date, the fact that a delay is excused can only go so far. This is especially true when a prolonged delay will result in a ripple effect of negative consequences for one party. Both parties should prepare for extended delays by providing for termination rights after some period of time.
When negotiating contracts or leases, anticipating the unexpected pays off. A seasoned lawyer can help with this. Crystal balls are unreliable.
John H. Sokul Jr. is a partner in Hinckley Allen's real estate practice in Concord.