Another(!) primary election
New Hampshire has more voting to do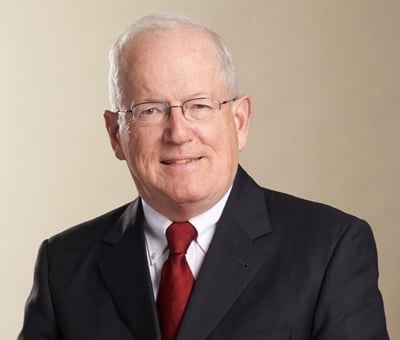 Having lived through the presidential primaries earlier this year, it would be understandable if voter fatigue affects many New Hampshirites. However, the state primary election is coming up on Sept. 13.
There are candidates for 400 members of the state House, 24 members of the Senate, two Congressional seats, one U.S. senator, five executive councilors and the governor.
In the House, with far too many races to handicap, the question in the primary always is how many candidates are put forth by each of the major political parties. Even in places that are deemed to be "safe" seats for Democrats or Republicans, the number of candidates contesting elections often has a major effect on which party controls the House, since in presidential years, a sizable turnout for one party or the other often results in the election of candidates who thought they had little if any chance of being elected.
The results will determine whether Republicans or Democrats get to select the House speaker. While normally that is a straight result of the party with the majority, there is a twist this year, with Speaker Shawn Jasper, a Republican elected with the support of most of the Democrats against former Speaker William O'Brien, possibly seeking re-election.
It will be interesting to see whether conservative Republicans will support Jasper or whether he will need to build another coalition. Should the Democrats win the majority, Democratic Leader Steve Shurtleff of Concord is the favorite to win the speakership.
In the Senate, there are a large number of candidates contesting open seats. The Republicans currently control the Senate by a slim margin, and should Democratic candidates win the majority, it will be interesting to see who serves as Senate president. Should the Republicans maintain the majority, Sen. Chuck Morse of Salem will continue as Senate president.
In the congressional races, the 1st District is competitive, with Rich Ashooh, former BAE Systems executive, challenging incumbent Frank Guinta. Ashooh is given a good shot at winning the nomination. Former Democratic Congresswoman Carol Shea-Porter has a reasonable chance to be returned to Congress if Hillary Clinton wins this state.
In the 2nd District, incumbent Ann McLane Kuster seems to be relatively safe and is unopposed in the primary. She will be facing the winner of the Republican contest between Eric Estevez of Pelham, Jack Flanagan of Brookline, Walter Kelly of Lancaster, Jim Lawrence of Hudson, Jay Mercer of Nashua, Andy Martin of Manchester and Casey Newell of Danville.
Of these, Lawrence and Flanagan appear to be the serious candidates.
For the U.S. Senate, Republican incumbent Kelly Ayotte normally would be expected to be in a comfortable position. A moderate, Ayotte has served with distinction, and in a normal year could expect to occupy the center from which victors usually emerge in New Hampshire. However, 2016 is not normal, with the Republican ticket headed by Donald Trump, and Ayotte faces a challenge in the September primary from Jim Rubens of Hanover, and, after the primary, assumedly, will face Gov. Maggie Hassan. This race appears to be a toss-up at best for Ayotte.
In the Executive Council races, two councilors are running for governor. The three other incumbents are: David Wheeler of Milford, who is probably going to be opposed by young Dan Weeks, a fresh face running for the Democratic nomination; Chris Pappas, Democratic incumbent from Manchester who may be opposed by Manchester Alderman-at-Large Joseph Kelly Levasseur, a controversial figure, or Jim Adams; and Joseph Kenney of Wakefield, who occupies a normally safe Republican seat and again will be opposed by Michael Cryans, a Democrat from Hanover, who has come close in the past two elections.
In the Republican primary, Executive Councilor Chris Sununu, Manchester Mayor Ted Gatsas, former NH Sen. Jeanie Forrester of Meredith and Rep. Frank Edelblut are well-known candidates, with Jonathan Lavoie of Hollis also running. Edelblut appears to be the candidate of the far right, Forrester a staunch conservative and Gatsas and Sununu more moderate conservatives.
On the Democratic side, former Portsmouth Mayor Steve Marchand, New Castle businessman Mark Connolly and Executive Councilor Colin Van Ostern are the best-known candidates, with two other names on the ballot.
Remember: If you fail to vote, don't complain that there are "lousy choices" in November.
Brad Cook, a shareholder in the Manchester law firm of Sheehan Phinney Bass + Green, heads its government relations and estate planning groups.