Another Covid heartbreaker
Despite our best efforts, things don't always work out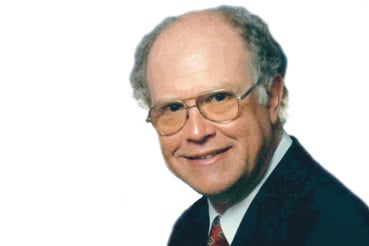 In 1929, as the Great Depression was just beginning, two Italian immigrants, Nicholas and Vito Grieco, began manufacturing men's fine tailored suits. Grieco Bros. Inc. in Lawrence, Mass., became known as a top-tier provider to discerning customers, eventually clothing presidents from Truman to the first George Bush. Their traditional look is timeless and never goes out of style.
The founders aged, and Richard Grieco took the helm from his father, successfully managing the company for many years. I did some work for them in the early '90s, helping them automate their production design and control systems. When he retired, Richard Grieco sold the company, which reincorporated as Southwick Clothing, its brand name. Time went on, and the company was acquired by Brooks Brothers, as they were also manufacturing suits for that venerable brand.
The company relocated to Haverhill, the next city down the Merrimack River. Haverhill and Massachusetts gave them substantial tax incentives based on a promise to create more jobs. Things went along fairly well for a number of years despite the continuous dressing down of our population.
Enter Covid-19 and already struggling industries are really in trouble. Brooks Brothers has retail outlets throughout the country, and they all shut down. Manufacturing shut down, but the Southwick factory reopened with a skeleton force to manufacture masks and relieve the shortage. They thought they would survive, but unfortunately it was not to be.
Brooks Brothers filed for bankruptcy on July 8, furloughing about 500 employees from the Haverhill plant, many of whom live in New Hampshire. There was little notice, and everyone felt betrayed.
The mayor of Haverhill hopes someone will buy the company, inject some cash, rehire the employees and life will be wonderful again.
Warren Buffett, where are you when we need you? Berkshire Hathaway has made billions doing just that, buying distressed companies, injecting money and empowering local management to turn them around.
At the same time, the mayor wants the tax incentives back and is suing for them. The Massachusetts attorney general is after the company as well, gaining health insurance extensions and other benefits for the employees. Massachusetts also wants the state tax breaks back.
That's all well and good, but does anyone remember it was the government(s) that put them out of business in the first place? Covid-19 may have left no alternative, but it was still something beyond management's control. Does anyone think Brooks Brothers wanted to go bankrupt just to take advantage of the communities in which they operated?
I can understand getting everything you can for the employees, but recovering the tax breaks is a bit much.
When someone files for bankruptcy, that means pennies on the dollar for everyone — the creditors, the vendors and the investors. The employees are first in line and get their pay at the very least. It's not a pretty picture, but that's what failure is.
Now, with the lawsuits, Brooks Brothers will need more lawyers, which means the real stakeholders will eventually get even fewer pennies on the dollar. Doesn't anyone have a conscience anymore?
Back to our friend, the mayor, who wants somebody to come with cash like the cavalry over the hill at the last minute. That's not likely. If you were Warren Buffett and had cash to invest, would you invest it there?
It seems Massachusetts has a lot more sharks than just the ones swimming off its beaches. You could jump in with good faith, but if it doesn't work … well, you can finish the story.
This sordid Southwick saga is frequently in the news. Do you think it attracts businesses to Haverhill and/or Massachusetts? Does it encourage investment there? Does this sound like a winning strategy?
This closing is a heartbreaker for me. I was on-site only a few days a week for six to nine months, but in that short time, I gained a real appreciation for the talents and skills it takes to make fine clothing and the people who make it. Fortunately, my friends are retired now, but it still hurts.
Not every story has a happy ending.
Ronald J. Bourque, a consultant and speaker from Salem, has had engagements throughout the United States, Europe and Asia. He can be reached at 603-898-1871 or RonBourque3@gmail.com.