Annual Midyear Review
Down to Business Podcast Episode 165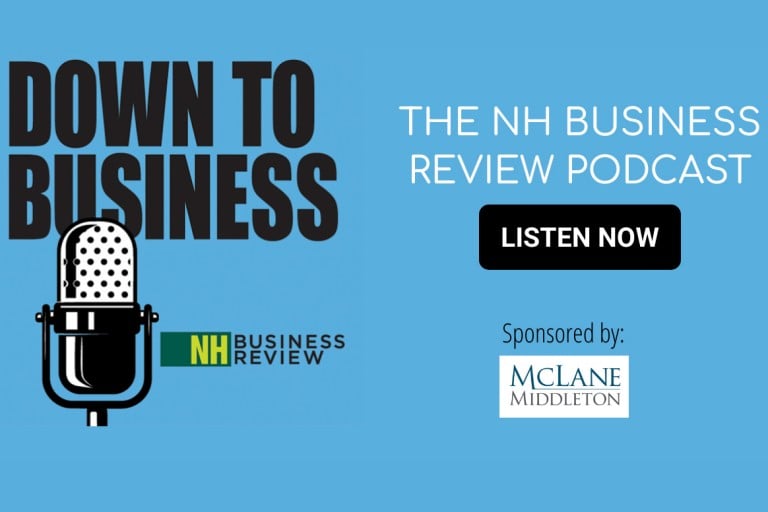 As a special episode this week, we're going to share tidbits from NH Business Review's Annual MidYear Review webinar, which was held virtually earlier this month.
You'll hear from a panel of experts provide their perspectives on the state of NH's economy, including topics on inflation, workforce shortages, strongest and weakest sectors, and the condition of the economy as we move into the rest of 2023.
Panelists include Brian Gottlob, director of the NH Economic & Labor Market Information Bureau, and Elizabeth Salas, president and chief compliance officer for Cayena Capital Management. The panel is moderated by NH Business Review's editor Jeff Feingold.
This week's episode is brought to you by McLane Middleton, providing trusted legal services to businesses throughout the region for over 100 years. For a complete listing of their practice areas, attorneys, and locations, visit www.mclane.com.
Tune in each week everywhere you listen to your favorite podcasts: