An optimistic start to 2013
The immigration reform proposal is an encouraging sign of bipartisanship in Washington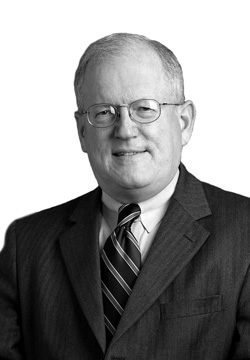 The new year started with pomp and circumstance surrounding the second inauguration of President Barack Obama and Vice President Joe Biden. Obama used his political capital to move his agenda. At the same time, Republicans appeared to recognize the results of the November election with some sobriety and self-reflection.
One optimistic development late in January was the bipartisan proposal by eight senators to come up with an immigration policy providing a path to citizenship for some if not all of the 11 million undocumented aliens in the United States. John McCain, one of the members of the group, championed such an idea back during the Bush administration, but seemed to have forgotten it between then and now when running for president. It was encouraging to see McCain again making common-sense proposals.
A lot of speculation about the immigration proposal focused on the House, still controlled by the Republican Party. The commentaries went something along the line that since so many of the Republicans come from mostly white districts with an insignificant Spanish-speaking population, the proposals will not be popular in those districts.
If that is true, it is disgusting. Proposals should be addressed on the basis of good policy and, frankly, right and wrong. They should not be addressed on the basis of what might be popular in a particular district or whether there is a significant minority voting block that would be offended by a particular position, especially on ethnic or racial grounds, in 2013, by either party.
Let us hope the commentators are wrong and that the representatives from all districts, whether Hispanic or otherwise, recognize that something needs to be done, and do the right thing.
*****
In New Hampshire, the new Legislature got off to a slow start, although it defeated bills to raise the beer tax and heard Gov. Maggie Hassan indicate her opposition to a number of other measures as well.
What will be interesting during this legislative session will be to see whether the legislators pass an increase in the gasoline tax to address roads and bridges, a proposal that seems to be getting more traction. In any event, the infrastructure needs to be fixed or we will all have higher car repair bills.
Governor Hassan, in addressing the Leadership Manchester class in mid-January, commented on the fact that she was still turning around to look to see where Governor Lynch was when somebody says, "Hello, Governor" to her. She will get used to it quickly, I am sure.
*****
In a notable announcement, the University of New Hampshire School of Law announced it will open the Warren B. Rudman Center for Justice, Leadership and Public Policy. Rudman endorsed the effort during his last year as the only memorial to him. The center is conducting the quiet phase of its fundraising effort and has attracted notable contributions. The center will hold seminars on topics of interest to the late senator, provide training for those interested in public service and public policy law, and have an endowed professorship, among many other activities. This occurred at the same time the board of the Law School voted to integrate fully as a school of UNH.
Rudman was remembered at a memorial service at the Warren B. Rudman Courthouse on Jan. 25 in Concord. Governor Hassan, former Governor Lynch, U.S. Sens. Kelly Ayotte and Jeanne Shaheen, the entire federal judiciary, current and retired members of the First Circuit Court of Appeals, former attorneys general, colleagues of Rudman from his staff and, notably, his close friends, former U.S. Supreme Court Justice David H. Souter and attorney Thomas D. Rath, along with this writer all attended.
The formal presentation included many tributes, especially personal remembrances by people as diverse as Peter Thomson, son of the late Gov. Meldrim Thomson, who started out doing battle with his then -Attorney General Rudman and ended up with a mutual respect between Rudman and Thomson.
Gordon Humphrey, who served in the Senate for 10 of Rudman's 12 years, remembered him. Bob Stephenson of Rudman's staff told many funny anecdotes, including one that drew a hearty laugh.
Rudman, in opposing a weapons system that he deemed ineffective in fighting Soviet tanks, said, "Weapons are supposed to kill the enemy, not just piss them off." Stephenson then recounted how Rudman's mother cautioned him about using such language as it would reflect badly on his upbringing.
Rath, Souter and this writer remembered specific anecdotes from Souter's and Rath's time with Rudman in the Attorney General's Office and his service at Sheehan Phinney Bass + Green. Summarizing that time in all of our lives, when we were young and encouraged by the vigorous Rudman, Souter capped the tributes eloquently, when he said, "We think of those as 'the years with Warren.' They were wonderful."