An open letter to the N.H. Legislature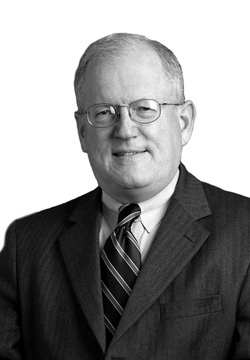 When I started to write this column on Dec. 3, it was going to be an open letter to Speaker William O'Brien. A funny thing happened on the way to finishing.
In a rare move, all of the House Democrats joined with anti-O'Brien Republicans to elect GOP Rep. Shawn Jasper of Hudson as speaker after several contentious hours and ballots. While that changes part of the reason for the following letter, it still applies.
Dear Speaker Shawn Jasper, President Chuck Morse and Members of the New Hampshire House and Senate:
Congratulations on your election to the largest legislature in America. I hope you will consider the following expectations and needs of New Hampshire's citizens:
1. We are not interested in how much you can fight with each other or how mean you can be to each other. The election is over, leadership has been chosen, and whether you feel you won or lost in any of the particular contests, the citizens of New Hampshire expect and need you to work together, regardless of party, to fix real problems and not create others.
The bipartisan process that resulted in the selection of leadership, especially in the House, should provide you an example of how you can work together. To those who wanted former Speaker O'Brien to return to that position, I hope you can get over your disappointment and provide real leadership and teamwork.
2. Do not do stupid stuff. As someone who has to read every bill introduced into the Legislature each year, it is obvious that many unnecessary bills are filed, and since all of them have to have a hearing and be acted upon on the floor, minimizing the number will let you focus on the important things and not be distracted.
3. Social issues are important, and we all have opinions on them, but in terms of legislation, they are probably best left alone. There has been enough debate about marriage, abortion, end-of-life options and the like in recent years. Give it a rest.
4. It is obvious from many studies in the last several years that what once was the "New Hampshire Advantage" has become the "New Hampshire Disadvantage." Somehow, through adjustment of tax rates and a hodgepodge of revenue-raising measures, New Hampshire has created a revenue system that is disadvantageous to business and, when combined with energy prices, workforce issues, housing costs and other factors, has made New Hampshire seem, at least to those choosing a place to do business, inhospitable.
This needs to be fixed. Invite Charlie Arlinghaus and Steve Norton to brief you on the realities of New Hampshire today and start thinking about how to remedy the imbalance.
5. Read the Economic Plan for New Hampshire developed last year by the Business and Industry Association and consider implementing its recommendations as a start on accomplishing the things mentioned in the immediately preceding paragraphs.
6. Figure out how energy sources can be increased in New Hampshire. If we are to host transmission lines, pipelines or other means of getting needed energy here, why shouldn't we ask those seeking to place them here to provide us with favorable rates for our energy? Obviously, renewable energy sources are desirable and needed and the process should be made less onerous in getting them built.
7. Do not create more bureaucracy, confusion and regulation. In many cases, well-meaning legislation adds additional bureaucratic and regulatory burdens to individual citizens and businesses. Things should be streamlined and easier to accomplish, not harder.
8. Do not be afraid to look at revenue. Somehow, we have a system that not only overtaxes business, but provides too little revenue for certain needed expenditures, such as education and providing health care to the neediest among us.
It is only common sense that the revenue system that creates this anomaly should be studied and all available solutions should be on the table for consideration in figuring out what the best options are. This is not a simple task, nor a particularly popular one. It is a necessary one.
9. As your mother probably told you, "You learn more by listening than by talking."
Good luck in your deliberations. 2015 is a budget year, which means you will have to set spending priorities in cooperation with the governor, state agencies and the public.
Remember the rule that should guide you: "First, do no harm."
Sincerely,
Brad Cook
Brad Cook, a shareholder in the Manchester law firm of Sheehan Phinney Bass + Green, heads its government relations and estate planning groups.