An economic plan for New Hampshire?
Participants are needed for the BIA's newly launched strategic economic plan effort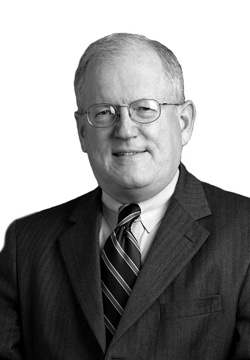 Gov. Maggie Hassan's first budget has raised a lot of eyebrows in Concord. Its reliance on $80 million of revenue from casino gambling has received criticism both from Democrats and Republicans. Nevertheless, the budget, regardless of the fate of expanded gambling, points out the importance of revenue from existing sources as the key to any budget.
To be clear, this writer believes expanded gambling to be a toxic solution to any problem that should be defeated.
There really are only three sources of revenue for a state budget: first, increasing sources of revenue-raising existing or new taxes; second, cutting spending, making existing revenue available for other needs; and, third, having an economy expand so that existing revenue sources produce more revenue which then can be spent on needs.
Of course, the last category is most attractive for a number of reasons. A strong economy produces more than just tax revenue. It also allows for optimism, reduced pain and social problems and produces a generally attractive state of affairs.
In a good economy, there are plenty of jobs for young people coming out of college, there is more money available to send them to college, there is more consumer spending and all of the other benefits of increased economic activity.
In the 1980s and 1990s, New Hampshire was touted as the economic miracle of New England and the Northeast and people spoke in terms of something called the "New Hampshire Advantage."
Today, we seem to be a state that is aging, where young people have too much student debt and where the contraction of the economy has produced a lack of jobs — all of which results in New Hampshire students going elsewhere after graduation (or going elsewhere for college because tuition at our institutions is too high), coupled with the anomalous fact that many employers cannot find trained workers to do technical jobs they have available.
In the face of all of these circumstances, the New Hampshire Business and Industry Association, of which this writer is secretary, has launched a statewide strategic economic plan process that seeks to develop a State Economic Plan.
Last year, the BIA board identified the need for a state economic plan as one of the top priorities of its members, not for the first time. What was unique about the discussion was that the BIA decided to take the lead in doing something about developing such a plan.
A state economic plan, it should be stressed, is not state control of the economy or any such thing. It is a plan that identifies strengths, needs, strategies to meet the needs and to have the economy vibrant and attractive both to businesses, young people and the general population.
In announcing the plan, BIA President Jim Roche described the need to come up with a plan that will "underscore the sound features of New Hampshire's economy that should be preserved and strengthened, identify weaknesses needing correction, and outline opportunities for positioning the state to excel economically in the years ahead."
Add your voice
In order to develop the plan, the BIA has retained the New Hampshire Center for Public Policy Studies to provide baseline data on what the economy is today and comparative data for what it has been and might be.
The data will be supplied to all of the groups that will be meeting and providing input in the process.
Those topical groups include: energy and related utilities; fiscal policy; health care; regulatory environment; workforce skills and labor pool; workforce housing; infrastructure; and natural and cultural resources.
To help with planning and facilitating the discussions, Mather Associates LLC and Synchrony Associates LLC have been retained to organize the effort, summarize the results and help to come up with the final product.
The BIA process will only work if all interested parties contribute their time, knowledge and energy to the process. Those from the business community obviously are encouraged to participate. However, that will not be enough. Members of the general public, present and former governmental officials, educators, and anyone else with ideas on how to make New Hampshire's economy more vibrant, are encouraged to participate.
Group meetings will begin in April, so anyone interested should come forward and sign up.
To register, visit BIAofNH.com and go to April 26 on the events calendar. Meetings will be held in Concord or Manchester.
If that does not work, interested participants should call the BIA in Concord at 603-224-5388 or fax their interest to 603-224-2872.
Hopefully, this effort will keep, the "New Hampshire Advantage" from being a memory or a myth, and make it a reality of our economic life.
Brad Cook, a shareholder in the Manchester law firm of Sheehan Phinney Bass + Green, heads its government relations and estate planning groups. He also serves as secretary of the Business and Industry Association of New Hampshire.