Alleged 'cash grab' leaves N.H. tech training firm's partners in the lurch
Lawsuit alleges financial manipulation resulted in $4m in unmade payments from company's sale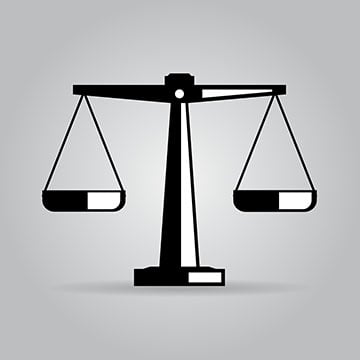 Did a former franchisee of a national computer training chain buy up a thriving competitor in Salem, N.H., and then destroy it by making a "cash grab" to avoid paying a $4 million debt?
That is what the principals of United Training LLC allege in a lawsuit filed in Rockingham County Superior Court against NHCLC Seattle LLC and NH Northeast, two companies that were once part of New Horizon Computer Centers.
"We had a nice business," said John Kauffman, who moved from England to join United Training, which was founded by Chris Roy in 2001.
"It had a half-million cash in the bank and a great reputation, and quite frankly, we had it ripped away from us," said Kauffman.
The defendants' attorneys counter that they don't have to make any payments until 2017 because the company that they bought was not profitable and ceased operating.
"This [is] not a case in which UT has been deprived of the fruit of its bargain. UT got exactly what it bargained for – but now it wants more," say the defendants.
But the plaintiffs argue that it's the defendants that rendered NHCLC Seattle – referred to in the litigation as Seattle – unprofitable.
"NH Northeast absconded the Plaintiff's cash and then manipulated Seattle's business and financial affairs so as to impair its profitability and deprived Plaintiff of deferred payments due," writes United's attorney, Donald Crandlemire of the Shaheen & Gordon law firm.
'The mistress he married'
The legal morass is not exactly what Roy had in mind when he founded the company, which grew out of a purchase of the VMark Software training business, which he purchased in 1996 – what he described as a "ballsy" move, considering he had very little money and was recently engaged.
But after obtaining financing, he started working with Microsoft and other large corporations to provide training through independent training companies around the world. At the company's height, it had 35 such groups under its "umbrella," said Roy.
Roy brought in Kauffman in 2009, doubling the size of the company in two years, and both had the intention of cashing in after a few years. It was about that time that Shawn Leonard, then the CEO of NH Northeast, began to woo them, according to the partners.
"We were going to be the mistress he married," remembers Kauffman.
Two and a half years later, in July 2011, that marriage was consummated with a deal to sell the company for $4.3 million: $100,000 at closing, $150,000 on Feb. 28, 2012, and deferred payments of half of the quarterly profits – based on promised financial statements – until the amount was paid off, or 66 months after closing (January 2017), whichever came first.
The amount didn't include their salaries, because both would continue to work there.
United got its closing payment and transferred its assets – about $700,000 – and then things began to go wrong, according to Roy.
He and Kauffman contend that they were told not to cash one of their first few paychecks because the company didn't have enough cash to cover it. Eventually, they learned, according to the complaint, that "NH Northeast was in a state of financial despair … as a result of Leonard's mismanagement of the firm and misrepresentation of the firm and misappropriation of the firm's assets … Leonard knew that the plaintiffs held significant cash that … he intended to grab and apply to NH Northeast debts."
Leonard, who went on to become CEO of Phoenix New Horizon after being replaced by Kauffman as CEO, is not named as a defendant and declined comment on the suit.
Kauffman said he did not want that job. He was supposed to just handle NHCLC Seattle LLC – the former United – and would mainly concentrate on the company's Microsoft business.
But that was all part of the "manipulation," the suit charges, to make sure NHCLC Seattle was not profitable, so the deferred payments wouldn't have to be made.
There were other ways to "artificially deflate" profits, the suit alleged.
NHCLC Seattle was kept out of other franchise territories, despite alleged promises that it wouldn't be. A $1 million contract was terminated, and so was Kauffman in January 2013. (Kauffman sued for his severance and later settled the case.) Roy resigned the following summer, saying he was embarrassed that vendors were not getting paid.
By early 2014, the company stopped operating, and in August its assets were sold to New Horizons Great Lakes Holding Corp. in Michigan. (Great Lakes owns a New Horizons training center in Nashua, which has nothing to do with the United dispute.)
It's unclear who is actually responsible for the companies that are being sued.
Its former owner, Robert Orley, is no longer with New Horizons and is not named in the suit. (Calls left at one of his other businesses, also in Michigan, were not returned.)
The defendants did retain counsel, Derek McLeod, an attorney in Michigan, who faulted the plaintiffs for "trying the case in the press."
McLeod promised a statement, which was not received by NHBR by deadline.
In legal filings signed with three other attorneys, McLeod questioned whether the case should be tried in New Hampshire, a move that was rejected by court. And he asked that the suit be dismissed because the money is not supposed to be due until 2017.
The agreement said that the purchasers didn't have to make any payment if the legacy company (referred to in legal papers as Seattle) had a net operating agreement in excess of $100,000 in a quarter, and it didn't. That's why it went under.
"Why would Seattle ever cease operating if it were making money?" McLeod asked.
Furthermore, the agreement "does not contain a covenant requiring Seattle to operate at all" nor was there any clause saying that it had to accelerate payments if it stopped operating.
"'Get the cash up front' is a very interesting moral to come out of this," commented Kauffman. "It's a nightmare. We are dealing with very wealthy people with a lot of lawyers who know how to use the system."
Kauffman did land on his feet. He is a consultant for an e-commerce company in Canada, but he feels badly for his partner.
"This was his baby, and it was drowned in the bathwater," Kauffman said.
Roy said he was forced to sell his Exeter home and the 7.5 acres it was located on and is now working for Microsoft as an employee, consulting on global training issues.
"I now have to struggle to put my daughter though college this fall," he said. "It was my retirement, my net worth, and it's gone. Even now vendors are calling me, asking where to go to get paid. It's so sad. I can't believe that people that have that type of wealth can do this to a small business. I didn't think that people could be like this."