All politics, all the time
Presidential, state races make analysis interesting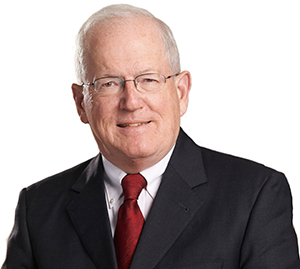 It's not even summer 2015 and politicians are all over New Hampshire all the time. With the entry into the presidential race of former Florida Gov. Jeb Bush and New York billionaire Donald Trump, the field of candidates grows larger and more fascinating, notwithstanding comments in the press that Trump's entry makes it into something of a circus.
In a field of 15 candidates, give or take a few, any candidate should be taken seriously and any could catch fire.
The debate about format for candidate forums, often mislabeled "debates," continues. The announced plan by the Republican National Committee and certain media outlets to limit the number of candidates in a GOP "debate" seems inappropriate and offensive, especially given the history of primaries and the fluid nature of standings in the polls.
It would seem better to have a marathon event in which there were three or so one-hour forums mixing the candidates, but allowing all to participate in one, with the moderator asking each group the same questions and giving them an opportunity to be compared by voters in the inevitable online reruns.
On the Democratic side, where it was presumed there would not be much primary action, the entries of Vermont's Sen. Bernie Sanders, former Maryland Gov. Martin O'Malley and former Rhode Island Gov. Lincoln Chaffee makes it appear that there will be at least some alternative to former Secretary of State Hillary Clinton.
Early polls in Iowa, with its quirky caucus system, indicate that Clinton may be kept to under 50 percent of the vote, and her campaign was quick to note that no winner of the Iowa caucuses ever exceeded 50 percent.
The entry of a major Democratic candidate in that race might make things significantly more interesting, but overcoming Clinton's presumed financial advantage makes that possibility less than probable.
In other political news, 1st District Congressman Frank Guinta's troubles have not abated, although they tend to be drowned out by the Presidential din.
Regardless of whether Guinta takes the suggestion of many and resigns or hangs on to his seat, his future as GOP nominee or re-elected congressman seems dim. That has resulted in speculation about who could succeed him in 2016, with interest intensifying in both parties.
Recently, I had the opportunity to meet Sean P. O'Connor, a Bedford businessman and former business owner who has announced he is running for the Democratic nomination.
O'Connor is young, attractive and apparently somewhat well-funded, and is crisscrossing the district trying to make contact with as many people as possible. By lucky coincidence, his first mailer went out just about when calls for Guinta's resignation were at a high point, so people receiving the mailer thought he was anticipating a special election.
Former Congresswoman Carol Shea-Porter, who has intermittently served the 1st District while Guinta was performing the same dance, announced that she plans to run again. Many have commented that the 1st District probably can do better than either Guinta or Shea-Porter and alternatives to them should be sought.
In the Republican Party, Dan Innis, the former University of New Hampshire business school dean who last time ran a credible race in his first outing against Guinta and Rich Ashooh, a BAE Systems executive who ran against Guinta in a prior primary, are both mentioned as attractive candidates, and undoubtedly there are others looking at the job.
If Gov. Maggie Hassan decides to run for the U.S. Senate, there will be an opening for governor and a spirited race for the Senate between her and Sen. Kelly Ayotte. Incumbent governors usually have not been elected to the Senate when they have run, with the exception of Judd Gregg. John King and Jeanne Shaheen did not get elected to the Senate directly from their governorship, although Senator Shaheen remedied that later.
If Hassan does not run, and runs for a third term as Governor, she would seem to have an edge, although Chris Sununu is eying the job on the Republican side and any Sununu would have to be taken seriously.
If Hassan does not run for the Senate, perhaps Shea-Porter would be a candidate, although certainly there would be stronger Democrats. It is doubtful that Congresswoman Ann Kuster would give up her seat, which is becoming safer now that she has been re-elected, to run against Ayotte, but who knows how these calculations are made in politics?
For political junkies, it is the season to enjoy the circus in all three rings!
Brad Cook, a shareholder in the Manchester law firm of Sheehan Phinney Bass + Green, heads its government relations and estate planning groups.