AG's office amps up its campaign finance enforcement
Creation of full-time Election Law Unit with dedicated staff sends a new message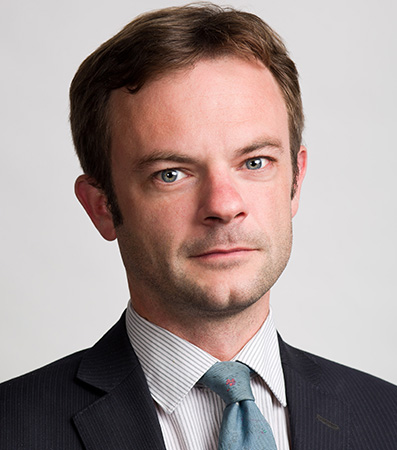 During the course of a much-anticipated recent meeting of the Ballot Law Commission on election law matters, where most discussion focused on voter fraud, the attorney general's office quietly announced that it would be proactively enforcing campaign finance laws for the first time with a dedicated Election Law Unit. This is significant news and candidates and political committees are forewarned.
In recent years, the NH Justice Department allocated about half a position to enforcing election laws more broadly — ranging anywhere from complaints about campaign supporters standing too close to a polling place to stolen campaign signs to allegations of tens of thousands of dollars in illegal campaign spending or impermissible contributions. Many investigations lingered for months or longer. Some have eluded closure at all.
In the campaign finance realm alone, the attorney general's office would generally triage higher-profile disputes that capture headlines, such as the 2017 allegation that former Mayor Ted Gatsas of Manchester had raised and impermissibly spent general election funds during the 2016 gubernatorial primary – the last major campaign finance controversy in New Hampshire.
New Hampshire campaign finance law is something of the Wild West at times and particularly ill-suited to the part-time attentions of a junior Justice Department lawyer, owing to the law's complexity, contradictions and gray areas. Several times in recent years – the Gatsas case included – ad hoc decisions of the attorney general's office have created new precedents out of thin air and without warning.
For instance, in 2014,the attorney general's office created a new requirement that, while unlimited transfers of funds between political committees is perfectly legal, large checks would need to leave the control of a contributor and be on the way to a political exploratory committee before midnight on the day a candidate formally files for office and becomes confined to the $7,000 limit in campaign contributions.
In other words, a large check couldn't be written and then be hand-delivered several days after the filing date (but it could be mailed). This "delivery rule," though sensible and similar to the rule about mailing nonprofit donations on or before Dec. 31, was improvised and applied retroactively, despite no such requirement existing in any statute or rule at the time.
Similarly, Mayor Gatsas was chastised last year for spending funds in the Republican gubernatorial primary that Democrats said should have been reserved for the general election. While federal law is clear about such a rule segregating primary and general election funds for congressional races, state law was arguably far from clear. The attorney general's office once again improvised with a new interpretation, and Mayor Gatsas voluntarily paid back $68,000 out of his own pocket to 68 contributors in an effort to get the headline out of the newspaper during his mayoral re-election race.
In contrast to this kind of uneven enforcement, the Justice Department is establishing a free-standing Election Law Unit staffed by one full-time attorney, Assistant Attorney General Matthew Broadhead, and a full-time chief investigator, Richard Tracy, a former Manchester policeman. This specialization and full-time staffing is welcome news in light of past history.
The unit "is responsible for investigating, enforcing, and prosecuting violations of the state's laws pertaining to elections, lobbying, and campaign finance."
For the first time, the unit will be "implementing a systemic examination of the financial disclosure statements filed by every candidate and political committee during the 2018 primary and general election campaign to ensure that the report is timely and in compliance with the minimum disclosure requirements." The attorney general's office also promises "randomized audits of financial disclosures."
Logistically, this will be a daunting task when one considers the sheer scale of some disclosure reports and their hundreds of itemizations for contributions, let alone the number of campaign and political committees in a state with 424 legislators, five 5 executive councilors, a governor and committees for speakership elections, etc., not to mention various 501(c)(4) and other entities engaging in political activities that must register by law.
The big question: How aggressive will the Election Law Unit be in the campaign finance realm? There are a patchwork of fines and civil penalties scattered throughout election law, some quite hefty. On the criminal law side of the ledger, some violations constitute misdemeanors and others felonies. Enforcement has been starved for resources over the decades, and it will be interesting to see how this new Election Law Unit will operate with a broad portfolio including campaign finance.
In this uncertain new climate, it will behoove candidates, political committees and their treasurers and chairpersons to make diligent efforts to comply with campaign finance law this election season now that the attorney general's office is watching far more closely.
Jay Surdukowski, a partner at Sulloway & Hollis in Concord, has served as counsel to two gubernatorial campaigns as well as other candidates and political committees.