Affordable housing incentives get an airing at New Hampshire House hearing
Smaller lot sizes get mixed reception, tax incentives praised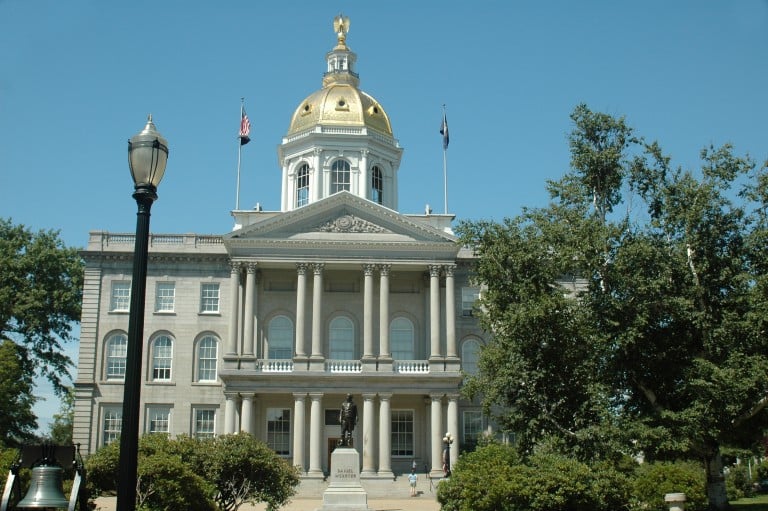 House Bill 132 prohibits New Hampshire municipalities from requiring that towns permit half-acre lots in areas where public water and sewer is available.
HB 154 would allow towns to use community revitalization tax incentives to put affordable housing anywhere they wish.
Guess which bill got a better reception during Tuesday's public hearing before the House Municipal and County Government Committee?
It turns out lawmakers are a lot more amenable to passing enabling legislation than a mandate, even if that mandate enables developers and homeowners to build the house they want.
Rep. Josh Yokela, R-Fremont, introduced HB 132, which, he said, would permit houses that "people earning normal wages can afford," but local zoning requirements requiring two-acre lots made that difficult. He said such lots are "so large that the cost of the land and the house is outside the reach of a lot of people."
By requiring that towns permit housing in areas that provide water and sewer – mostly downtown – the bill "is going to encourage a more densely populated place," the kind of place that would attract young couples before they have school-age children or downsizing seniors. And they are very people who are having difficulty finding housing these days, he said.
In addition, explained Rep. Ivy Vann, D-Peterborough, the half-acre requirement is more economical. "The lower the per-square-foot is on the lot, the more taxable the house," since the building will take up a larger percentage of the property's worth.
An expert from the Urbanity project at the Mercatus Center at George Mason University weighed in. Smaller lots are likely to be sites for smaller homes, said economist Salim Furth of the project. They use fewer municipal resources, and they have less impact on the environment.
"Most importantly, lower minimum lot sizes expand private property rights," Furth added.
But towns don't like being told what to do.
"You want to take zoning from the town to give to the state, and have all these developers coming in," said Rep. Paul Ayer, R-Raymond.
The New Hampshire Municipal Association came out against the bill, saying it could create a slippery slope.
"Today, lots, tomorrow who knows what else?" said Cordell Johnston, the association's government affairs counsel. "If it is good for the towns, then the states shouldn't have to require towns to do it," he said.
Rep. Casey Conley, D-Dover, sponsored HB 154, which is also aimed at increasing affordable housing. It would broaden the use of community revitalization tax incentives, a property tax relief program that encourages investment in downtown areas and the rehabilitation of under-utilized buildings in those areas.
The law has been popular because it's flexible, testified Ben Frost, managing director of policy and public affairs at the New Hampshire Housing Finance Authority, "since it is one of the few tax incentives for municipalities to attract investing."
Indeed some 59 municipalities – around a fifth – have used it.
Under the bill, the eligible area could be expanded by a town to create a "housing opportunity zone" that doesn't necessarily have to be downtown. "They could do it anywhere," Conley said, so developers could build housing "where the costs are lower."
Eighteen groups and individuals lined up in support of the bill. None opposed.