A twin-state approach to fostering leadership
Leadership Upper Valley stands alone among similar programs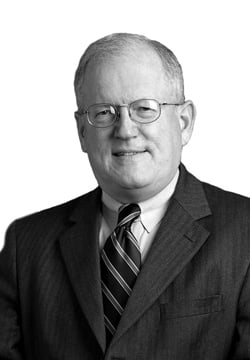 I am a big fan of the Leadership programs in New Hampshire. Leadership Manchester, the first such effort, has been around since the mid-1980s. and Leadership New Hampshire followed in the early 1990s. Seacoast, Concord, Monadnock and Nashua programs also attract 30 or so participants per year to learn about and become involved in their communities in a more concrete way than if the programs did not exist.
Unique among these programs is Leadership Upper Valley. Unlike the others, Leadership Upper Valley purposefully crosses state boundaries and involves those from New Hampshire and Vermont in the communities around Hanover, White River Junction, Lebanon, Norwich, Woodstock and the region. Because it covers both states, it studies many aspects of history, culture, social services, politics and government from the perspective of two different systems, philosophies and backgrounds, giving participants an opportunity to compare and contrast New Hampshire and Vermont approaches.
On May 29, the Leadership Upper Valley program celebrated its third annual Heroes and Leaders event at the Quechee Club in Quechee, Vt. At the celebration, this year honoring notable women of the Upper Valley, a delightful networking time was followed by dinner and the introduction of the honorees who were an impressive group of Upper Valley notables.
Those honored included Merilynn Bourne, executive director of LISTEN Community Services; Barbara Couch, vice president of Hypertherm and president of its HOPE Foundation, one of the most active contributors to many parts of New Hampshire life; Gail Dahlstrom, vice president of facilities management at Dartmouth-Hitchcock Medical Center; Julia Griffin, town manager of Hanover and former city manager of Concord; and Jacqueline Guillette, superintendent of schools in Grantham and former Superintendent of Schools in Claremont, who sat at our table and impressed all with her knowledge of education, interest in students and general enthusiasm for education and motorcycle riding!
Also honored were Sara Kobylenski, executive director of Upper Valley Haven; Jeanie McIntyre, president of the Upper Valley Land Trust; Jane Kitchel McLaughlin, who runs the Kitchel-McLaughlin Family Fund; Suzanne Long, a farmer at Luna Bleu Farm; Sue Mooney, CEO of Alice Peck Day Health System in Lebanon; Betty Porter, one of the founders of Vital Communities; Allie Quinn, a founder of the Montshire Museum of Science; Bente Torjusen, executive director of the AVA Gallery; and Kathy Underwood, CEO of Ledyard Bank.
What was unique about the honors was the breadth and variety of contributions these women have made to the Upper Valley and the tie-in between it and the Leadership program, being a tangible example of leadership in action for Leadership Upper Valley participants to emulate.
The dinner concluded with a keynote address by Plymouth State University President Sara Jayne Steen. This distinguished educator and former English literature professor, could have been an afterthought in a long program but, instead of that, gave a spirited address that started off interestingly, recounting the background of the "Lone Ranger and Tonto" in literature, radio and television.
She then compared real, on-the-ground, day-to-day leadership to the Lone Ranger image of the anonymous hero swooping in, saving the day and riding off, "with a hearty Hi-Yo Silver! Away!" Steen made the point that that romantic image is not what leadership is about, and those leaders honored at the dinner were a better example of real long term leadership.
Leadership Upper Valley is a program of the Vital Communities organization, which has other programs highlighting transportation, energy, food and farm, and Valley Quest, an award-winning place-based education program that "uses treasure hunts to celebrate community, natural history, cultural sites stories and special places."
Unlike the Leadership programs elsewhere, which generally are a program of the local chamber of commerce (except Leadership New Hampshire, which is a stand alone not-for-profit organization), the sponsorship by Vital Communities of Leadership Upper Valley and the other activities in which it is engaged demonstrates the two-state focus. It makes a unique contribution to that area.
To learn more about these fine organizations, the Vital Communities and Leadership Upper Valley websites provide a great deal of information. Not only is the Upper Valley part of New Hampshire beautiful, it is also on the move, vital, prospering and a treasure to be enjoyed.
*****
By the time you read this, the New Hampshire Legislature will have gone home for the summer and, for all intents and purposes is done, as members now have to face primary and general elections in the fall. While there will be a great deal of change in personalities, the Legislature, which accomplished quite a bit in its last days, undoubtedly will be of a different composition when it returns in January.
Brad Cook, a shareholder in the Manchester law firm of Sheehan Phinney Bass + Green, heads its government relations and estate planning groups.