A stocking full of thoughts before Christmas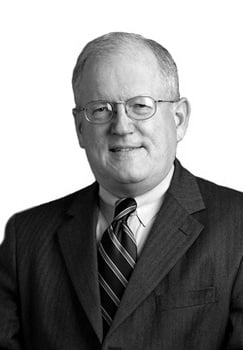 Although he had been out of the U.S. Senate for 20 years, several hundred people and many notable colleagues attended the Nov. 29 tribute to the late Warren Rudman in the Kennedy Caucus Room of the Russell Senate Office Building. Vice President Joseph Biden, current and former senators — John McCain, Howard Baker, Alan Simpson, William Cohen, Phil Gramm, Harry Reid, Daniel Inouye — and many others paid tribute to Warren Rudman as a courageous leader who was not afraid to forge bipartisan agreements, fight deficits, encourage a strong defense and cut through the muck to find the truth.
It was not lost on the crowd that such bipartisanship and leadership would be welcome today. New Hampshire Sens. Jeanne Shaheen and Kelly Ayotte hosted the gathering in the room where the Army-McCarthy hearings, Watergate hearings and Iran-Contra hearings were held.
All New Hampshirites would have been proud to witness the tribute.
(As a correction to a quote in my last column, Rudman's signature slogan was, "Tell the truth and watch them scatter." I mistakenly said "scramble.")
*****
After the Rudman tribute, there was a lot of speculation as to what advice Senator Rudman would give President Obama and the Republicans in Congress as they look for common ground in addressing the so-called "fiscal cliff."
The consensus was that he would say something like this to both groups: "Shut up, sit down at the table, make a deal in the best interest of the American people and then talk about it." Alas, that does not seem to be the style as President Obama campaigns around the country demonizing the "top 2 percent" of taxpayers.
The fact is, taxes on the top 2 percent need to go up and taxes on the bottom 98 percent also need to go up if this problem is to be solved. However, it will not be solved on the taxing side, without a disproportionately larger reduction in spending, especially for entitlements.
Rudman's Concord Coalition, founded and funded by former Commerce Secretary Pete Peterson, another speaker at the Rudman tribute, pointed these truths out 20 years ago, and they remain as true as ever.
There is an answer staring the president and Congress in the face — the Simpson-Bowles Report, co-authored by former Wyoming Sen. Alan Simpson. The Simpson-Bowles plan, which Simpson characterized as "having the genius of ticking everybody off," calls for a sensible combination of revenue increases and spending cuts to put the budget back in balance over a period of time with a resulting positive effect on the deficit.
The government created the Simpson-Bowles Commission, so why can't it listen to it?
*****
In New Hampshire, an "era of good feelings" existed in Concord, as least for the day, on Dec. 5, when the Legislature convened and selected its leadership.
The House unanimously elected former Speaker Terie Norelli, Democrat of Portsmouth, as the speaker, while the Senate unanimously re-elected Peter Bragdon, Republican of Milford, as president.
In another action of continuity, longtime Secretary of State William Gardner was elected to another term, as he has been since the late 1970s, by Republican and Democratic legislators alike. Gardner is the longest serving secretary of state in the country.
*****
The "era of good feelings" may not last too long in Concord, however, since the refreshing new Legislature faces the same old problems created by a chronic lack of state revenue and increasing demands for services.
Gov.-elect Maggie Hassan promised to restore funding to the University System of New Hampshire, but must deal with the difficult task of addressing all of the requests from state departments that seek to provide services people demand.
In addition to this, the age-old problem of education funding will come up again, and whether Hassan will make one more try at a constitutional amendment remains to be seen.
Her ill-advised advocacy of casino gambling as a possible revenue source will add controversy, and she already has stated that she is going to gauge the realistic possibility of its passage before including any supposed revenue in her budget projections.
Observers in Concord are mixed on whether Hassan's gambling plan has any more chance than the ones in the past that were defeated. Outgoing Governor John Lynch rightly opposed casino gambling and has warned of the danger of attracting such a large interest group to a state like New Hampshire, where it may gain harmful influence and power.
*****
Governor Lynch's last days in office after eight years as governor brought a lot of reflection on his tenure.
Evaluations of his service are premature, but it is safe to comment that John Lynch governed with an even hand, kept his powder dry, and New Hampshire seemed not only comfortable with his leadership but also appreciative of it.
What he does next, no one knows — probably even John Lynch himself. Regardless, he deserves the thanks of all New Hampshirites for an historic term in office and contribution to his state.
Merry Christmas and happy holidays to all!
Brad Cook, a shareholder in the Manchester law firm of Sheehan Phinney Bass + Green, heads its government relations and estate planning groups. He also serves as secretary of the Business and Industry Association of New Hampshire.