A step toward building New Hampshire's tech workforce
State's Sector Partnership Initiative recognizes that employers are challenged to meet hiring needs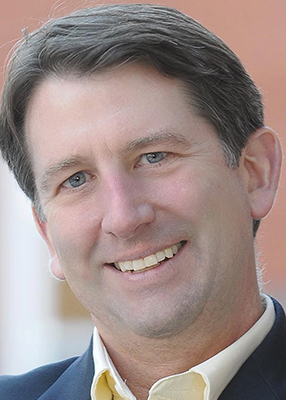 Retain younger workers. Retrain the underemployed, unemployed and career changers. Lure talent from other states and even abroad. The NH High Tech Council's Workforce Development Committee has heard loud and clear from our membership that attracting and retaining a skilled workforce is the top priority. The question is how and where best to invest our time and effort.
While we will try to have an impact in all three areas, we believe that in the near term, being a strategic partner in the Sector Partnership Initiative that focuses on IT workers is the best starting point.
SPI, which is being run out of NHWorks in partnership with the Community College System of NH, is funded through a U.S. Department of Labor grant. It is one of four sectors on which SPI will focus.
The SPI recognizes that employers are challenged to meet hiring needs, which in turn limits growth. Some of the skills needed in new hires are the same across many companies or organizations. As a result, SPI looks to identify these gaps and help develop industry-led partnerships that will work to address ongoing workforce challenges and develop viable solutions.
What is our challenge? Current data shows that we have 2,600 tech job openings a month with an average salary of $108,600. Many of these jobs are going unfilled. As a result, our tech growth rate is predicted to be 3.5 percent as compared to a national average of 6.6 percent.
There are five steps for SPI. The first is a labor market analysis, which identified IT as one of the top target areas. This is followed by asset mapping to identify existing resources to support the IT sector. The third step is workforce planning. Through this step, we've been working with SPI planners to help identify companies that are tech-focused or employ a significant number of tech-related workers for interviews and focus groups.
Step four is a sector launch. This is an in-person event to share data and findings and develop high levels goals for partnerships and next steps. The first SPI to launch, advanced manufacturing, held their event in July.
Step five is post-launch activity with working committees that drive initiatives to meet workforce demands and needs. In addition, those most promising efforts will be able to tap into grant funded supports for tuition payments and on the job training.
In summary, this work is well under way. The launch is scheduled for late 2016. We hope many NH High Tech Council members will participate in the data gathering and launch. Taking a sector approach to the workforce gaps and identifying cross-company training opportunities is a new approach – and it comes with a funding source.
While we will keep our eyes on efforts to attract and retain workers, we believe this particular area can have a larger short-term impact on our workforce. More to come!
Matt Cookson is executive director of the NH High Tech Council.