A 'rebirth' in Nashua
Rob Parsons breathes new life into Sky Meadow Country Club
The Sky Meadow Country Club in Nashua is finishing up its final round of renovations — a three-year project that has the venue already winning awards.
The private 18-hole championship golf course and membership-based club went through a metamorphosis that started with a conversation about the struggles of running a business during COVID.
"I lived next door to the former owner, the Callahan family. Ed Callahan was a great friend of mine," recalls Rob Parsons, developer and present owner of the Sky Meadow Country Club. "Their father, who primarily developed the club, bought it in 1993, and (the pandemic) was a tough time for everyone because the club needed a lot (of work). At some level, they thought I'd be a good next custodian of the property."
From there, Parsons developed a vision for the property that has breathed new life into the hillsides of Nashua, with views of the White Mountains in the distance and the Boston skyline to the south. Namely over the past couple of years, Parsons and his team revamped the entire country club space, including the lobby, event venue, restaurant, lounge areas, bar and entertainment zones, a pool, pickleball courts, plus a new 5,500-square-foot barn to house golf carts.
"I wanted to make sure that my passion didn't blur my vision," Parsons said. "To get the opportunity to mold it like a fresh piece of clay was really interesting. A lot of it's been just lucky timing with the rebirth of golf and the outdoors."
That rebirth was spawned when people started to flock to outdoor activities during the pandemic. As Parsons recalled, "We learned to live outdoors again because we yearned for it. People migrated away from cities, away from the offices and cubicles, and now they want to be doing anything but that."
Keeping that vision at the forefront of his mind, Parsons moved ahead to add value back into the property by bringing in a team of individuals that could make it happen.
Along with his team — business partner Dana Georges, chief financial officer Alan Burt, head of landscaping Brian Sadoski, director of sales and banquets Lynn McGowan, director of golf Rich Ingraham, director of food and beverage Felix Albano, and many others — Parsons went to work enhancing the new facility's amenities.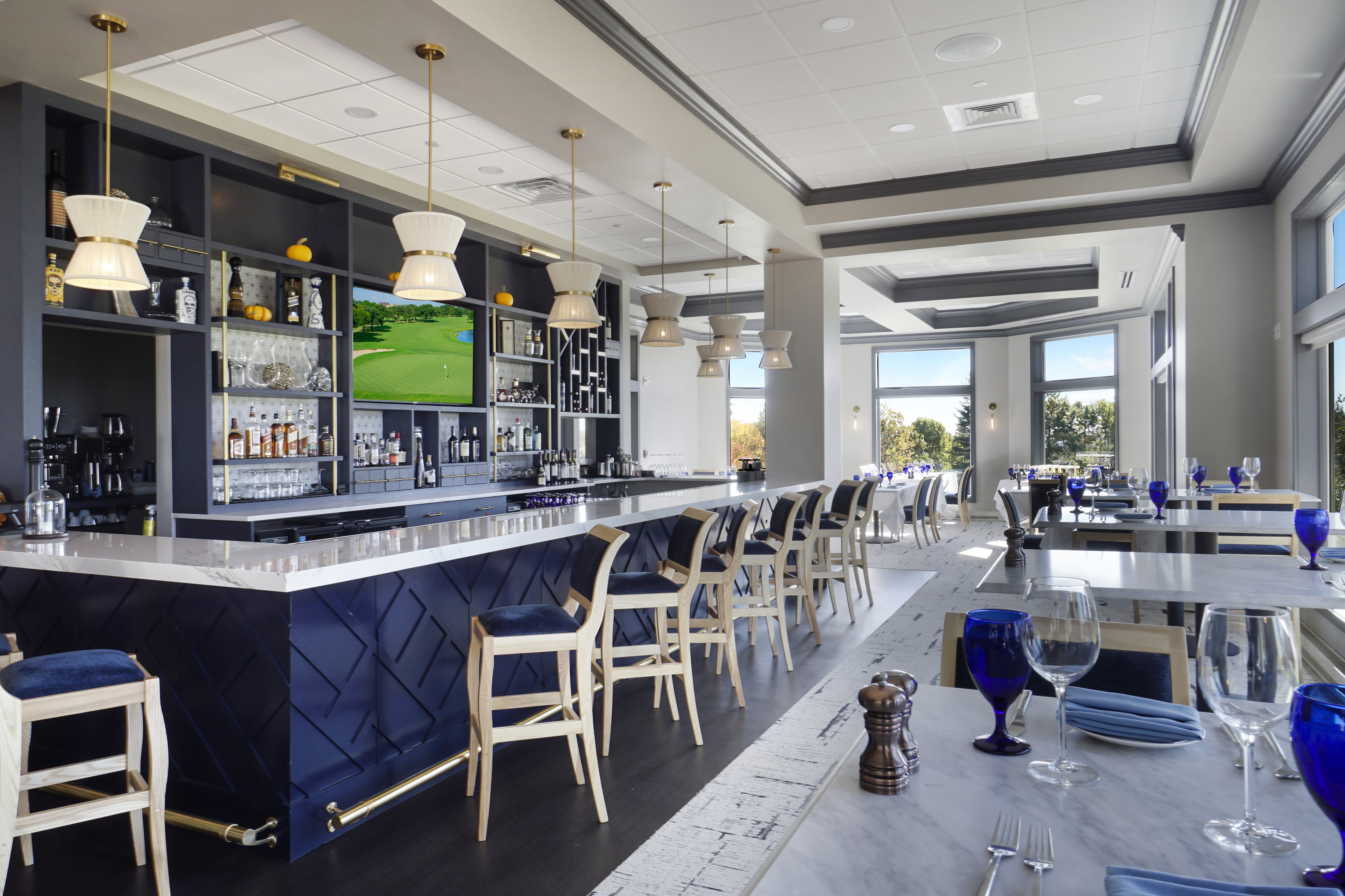 'The best experience'
At the epicenter of the renovations is Prime, an award-winning steakhouse and sushi restaurant.
"I just wanted to give the best experience to the members," Parsons said. "The crew that I brought in was two gentlemen from Del Frisco's (a steakhouse in New York), who basically knew the steak business really well and built me a kitchen that would accommodate a top-notch steakhouse."
"I'm trying to bring New York to Nashua, rather than having to go to New York from Nashua, without the pretentiousness," said Albano, who's also general manager of Prime. "When people walk in here, I have two goals: One is to make them feel welcome coming into a country club that's private, and the second thing is to never have them go to Boston for a fine-dining experience."
Prime, in operation since November 2022, has already won three accolades for 2023: a Wine Spectator Award of Excellence, a Dir na Awarded Restaurant and an Open Table's Diners' Choice Award.
Also in the works is an open-theater sushi area where the sushi chef can interact with patrons. Down on the ground level, Parsons is close to completing another entertainment area that will include an open-theater kitchen featuring hand-tossed brick oven pizzas, as well as a poker/card room, two bowling lanes, three golf simulators, shuffleboard tables, plus a 360-degree halo to help golfers perfect their swing.
"I wanted to develop something that could be fun. We wanted to have some comfort food, but at the same time, it's really an experience that will hopefully bring the year-round membership with (golf and bowling) leagues to keep everyone together," Parsons said.
The various entertainment areas around the country club are offered with a recreation membership package for those who don't golf but want to experience the exclusive amenities that come with a private country club.
Parsons gave an example of how one family can have the golfer on the green while their partner and/or kids spend an afternoon in the pool, down at the pickleball courts, or enjoying custom cocktails and high-quality food on the patio.
"It's a very big family, with a family atmosphere," Parsons said. "The members are very generous. It makes it so much easier to hire, because it's a lucrative place to work."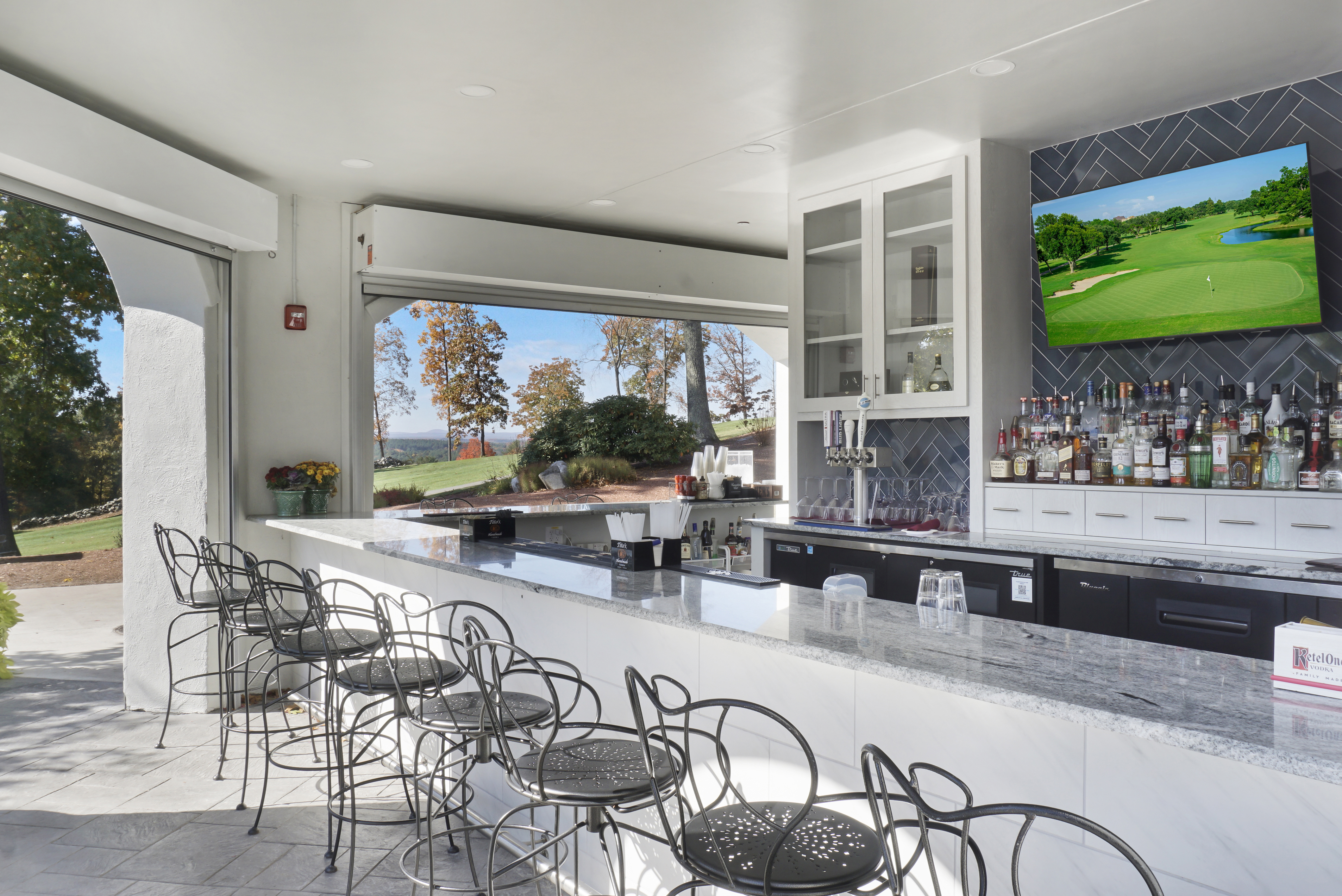 The kitchen/bar area by the outdoor patio allows members to grab food and beverages while they lounge by the fire or take a break from the green. (Courtesy photo)
Part of Sky Meadow's enhanced capabilities includes an increased venue space that can accommodate events for 300 seated people, or up to a capacity of 800 for reception-style events, with an outdoor patio for ceremonies.
The event space is equipped with audio and visual capabilities for weddings, corporate events, holiday parties, proms, showers, bar/bat mitzvahs and more. With Prime next door, there's a few dining options for event organizers to choose from for their guests, as well.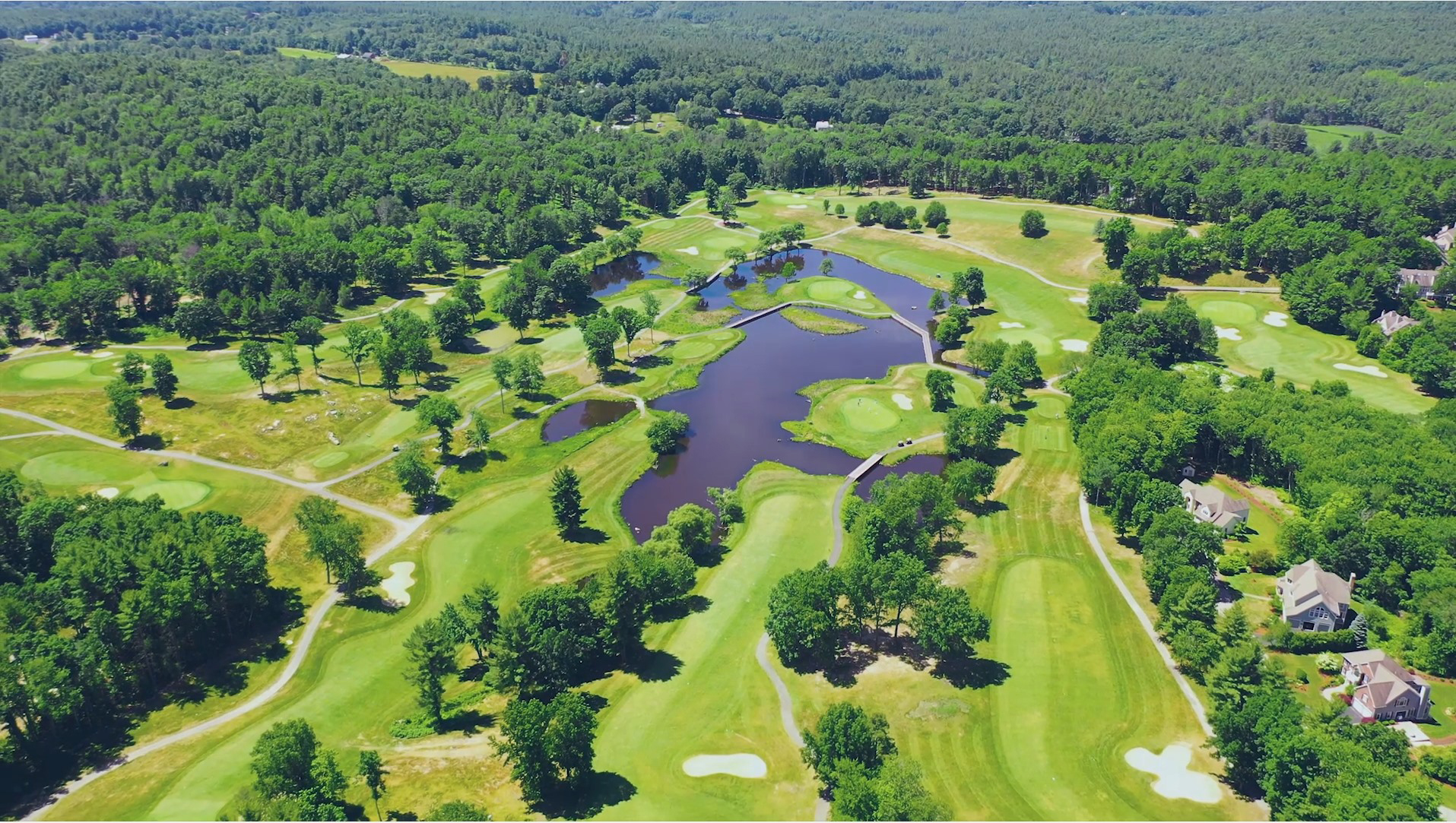 The par-72, 18-hole course spans 6,590 yards, with a course rating of 73.3 and a slope rating of 135. (Courtesy photo)
Each space at Sky Meadow Country Club is retrofitted with furniture made locally in New England — such as the Prime dining room chairs from Pompanoosuc Mills, made in Vermont, sold in Nashua — with art adorning the walls from artists here at home. A still life from James Aponovich is prominently displayed in the Prime restaurant, with a placard sharing his name. As Parsons said, "I met (Aponovich) years ago, and I was blown away by him. He's like a hidden talent here. So, I wanted to have a little homage to him."
Parsons' attention to detail is what has made Sky Meadow a key part of the Nashua community, a parcel of land that now caters to Nashua's outdoor entertainment seekers.
"I've been pleasantly surprised at how quickly we got this ship on plane," Parsons said. "It's an unbelievably unique property. And when you get here, it's just beautiful."