A price on their heads: U.S. DOJ targets execs
A new department memo places individual culpability front and center in white-collar cases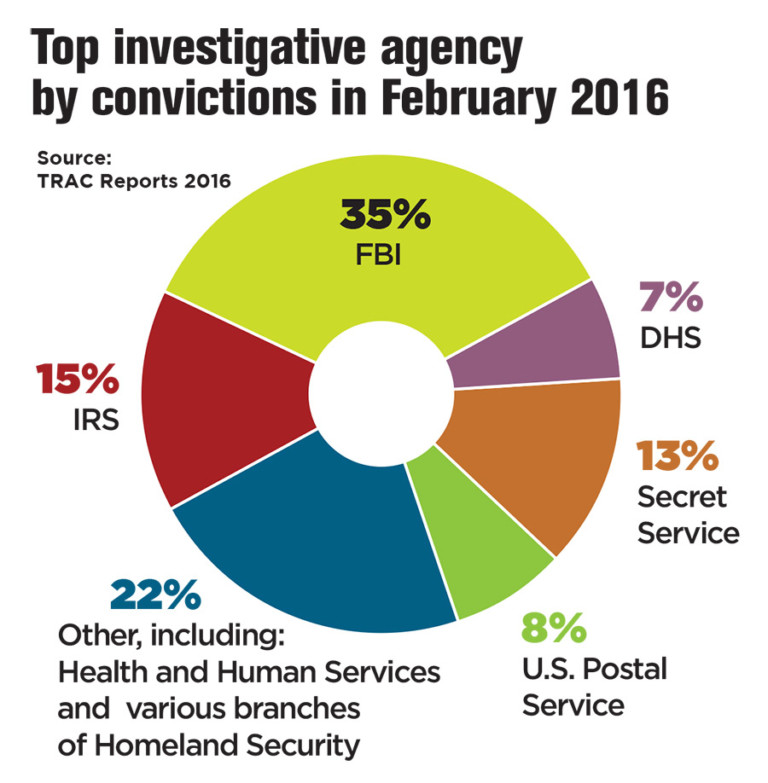 Several months ago, the U.S. Department of Justice announced a new policy targeting individual employees and executives in investigations, prosecutions and resolutions of corporate wrongdoing.
The memorandum, authored by Deputy U.S. Attorney General Sally Quillian Yates, follows years of public criticism of the department by activists, members of Congress, and even federal judges for its lack of prosecution of corporate executives in connection with the financial crisis. The "Yates Memorandum" is the latest in a long line of DOJ documents that shape the enforcement landscape of white-collar matters, but it is the first to place individual culpability front and center.
The memorandum, titled "Individual Accountability for Corporate Wrongdoing," revises the department's policy by setting out six steps for department attorneys to take to seek accountability from individuals allegedly responsible for corporate misconduct. These steps include:
• Requiring a company to disclose "all relevant facts" concerning individual conduct before receiving any cooperation credit.
Of the six steps, this is the most likely to have immediate impact on corporations under investigation. This new policy sets a higher threshold for cooperation by requiring disclosure of "all relevant facts" about individuals involved in corporate misconduct before any cooperation credit can be given.
DOJ attorneys also are encouraged to compare the information provided by the company with the results of their own proactive investigations to determine whether the company's disclosure is adequate. Additionally, government settlement agreements with corporations will require the corporation to continue to provide information against individuals after settlement.
• Early focus on individuals. The memorandum calls upon prosecutors to focus on identifying and building cases against individuals from the start of an investigation.
• Increased communication between civil and criminal divisions. The memorandum encourages early coordination between criminal and civil attorneys with regard to conducting parallel proceedings, as well as to inform each other as early as possible if they uncover potential liability.
• No individual protections in corporate resolutions. The memorandum instructs that DOJ attorneys should not agree to dismiss charges, provide immunity to, or release claims against individual officers or employees as part of a corporate settlement, absent the express authority of an assistant attorney general or U.S. attorney.
• Corporate resolutions must consider the fate of the individuals. Going forward, internal memoranda regarding the resolution of corporate cases must include discussion of the potential liability and investigation of any individuals.
• No "ability to pay" consideration in civil actions. Under the new guidance, decisions whether to pursue civil enforcement against an individual should not be based on the individual's ability to pay a judgment.
The release of this new policy poses several immediate concerns for companies needing to conduct internal investigations.
As a threshold matter, complying with the policy may necessitate more intense internal investigations. As the policy applies equally to companies of all sizes, intensified investigations could pose a substantial burden on smaller or privately held companies with fewer resources.
The new policy also threatens to create conflicts between corporations and their employees. The policy creates an incentive for corporations to scapegoat employees to earn cooperation credit, even if the facts learned during an internal investigation point to systemic or process-related circumstances.
Consequently, executives and other employees may be more reticent to cooperate with internal investigators.
Companies should also reassess their approach to indemnification, as the need for separate counsel likely will be greater than ever before. Moreover, clear, memorialized statements by internal and external counsel that they represent the company, not the employee, will be critical for the company to protect itself from future claims by employees who are prosecuted as a result of information that the company discloses.
Additionally, the turning over of information discovered during an internal investigation raises serious concerns about waiver of attorney-client privilege and work product protection. The DOJ's new policy would seem to require a selective waiver, which could have serious implications for the company in other proceedings.
The new policy may also have the consequence of forcing more investigations to trial. Corporations that cannot meet the heightened requirements for cooperation credit — and therefore, practically speaking, lack a reasonable means of settlement — may choose to take the government to trial.
Similarly, individual defendants, now under increased scrutiny, may have a greater willingness to bring matters to trial than do corporations, which routinely settle out of court to avoid devastating collateral consequences.
In a perverse outcome, the government may end up spending additional resources trying such otherwise resolvable cases, leaving fewer resources for other investigations.
The Yates Memorandum is the latest and most explicit development in a continuing trend of focusing on individual culpability within highly regulated industries. As always, one of the most important proactive steps a company can take is to implement strong compliance and ethics programs to prevent and detect potential improper conduct, and to develop and promote a company-wide culture of compliance for all directors, executives, and employees.
David A. Vicinanzo, a longtime former federal prosecutor, heads the national Government Investigations practice at Nixon Peabody LLP in Boston and Manchester.