A garden party visit with Ray Burton
A reflection on the time, effort and dedication the longtime executive councilor has given to the state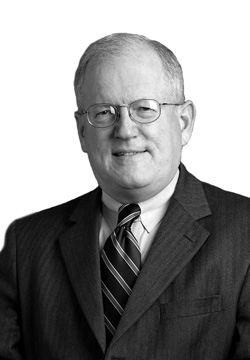 On June 28, a reception was held at Bridges House, the governor's East Concord residence that recently was renovated under the guidance of the former first lady, Dr. Susan Lynch. The party — a fundraiser to celebrate the purchase of bricks for a patio, inscribed with various messages chosen by the purchaser/donor — drew an interesting group of citizens interested in the politics, history and charity in the Granite State.
Gov. Maggie Hassan spoke, as did her husband Tom, now chair of the board of Bridges House. Former Governor Lynch and Dr. Lynch were recognized, and the board members prepared a fun cookout for those in attendance on a busy night when the roads were full of vacationers heading out for the Fourth of July week.
The treat of the evening was the chance to catch up with longtime Executive Councilor Raymond Burton, whose huge district contains most of New Hampshire, at least in terms of land, going from the Canadian border south to Newport, Claremont, New London and Laconia.
Burton has served on the council continuously since 1981, and was elected to another term previous to that from 1977-1979, but he was defeated due to the opposition of then-Gov. Meldrim Thomson and his allies at the Loeb-directed Union Leader.
During his tenure, Burton has been a constant presence at all events in his district, logging miles that at this point must be in the millions. He says he does not keep track of the number of miles he drives each year, but does know the distance and time it will take to get from his home in Bath to events in every corner of his district.
At council meetings, he constantly defends the rights of the "North Country" and assures at least proportional representation of his district's citizens on state boards and commissions, and is jealous that contracts go to New Hampshire people and businesses, especially those in District One.
Burton has been generous with his time in educating young people about the purpose and function of the council, speaking regularly to Leadership New Hampshire, Leadership Manchester and other groups. His participation with the YMCA Youth in Government Program encourages high school juniors and seniors to participate in mock legislative sessions, teaching them about how government works in a way that is more effective than classroom lectures.
*****
Recovering from a recent bout with cancer, Burton was as cheerful and optimistic as ever. However, it was his comments about how he views politics that struck me during our recent conversation.
He commented on the fact that of all of the opponents he has had over the years (and he gets to have one every two years), he has tried to find a place for all of them in government if they are interested, and counts all of them as friends. That is a lesson all in politics should take to heart.
He also indicated that his other position, that of Grafton County commissioner, gives him perspective on the operation and needs of counties, and insight into the different "personalities" of individual communities — both insights valuable for someone serving at the state level.
Like his former colleague, Ray Wieczorek of Manchester, Burton notes that to do the job properly, a member has to "do his or her homework" and be ready to ask questions. Unlike legislators, members do not set the general policy of the state or pass laws — they implement the laws and oversee the administration of state business. Legislators probably can leave it to others to study bills and to committees to make recommendations. Councilors have no place to hide, so if they do not do their homework, the business of the state can suffer. Luckily, Burton notes that the present members of the council all do their homework and seem bright and engaged.
Burton serves with veteran Councilor Debra Pignatelli, second-term Councilor Chris Sununu, and first-term members Chris Pappas and Colin Van Ostern. Like Burton, Sununu is a Republican, while the other three are Democrats. However, Burton notes how well they work together without the intrusion of partisanship, except on rare occasions, and how engaged Governor Hassan is in their work.
Driving home after the event, it struck me how much time, effort and dedication Ray Burton has given to the state during his service, and how much his personal knowledge of the history and people involved adds to his ability to do his job and helps his colleagues understand theirs. New Hampshire is lucky to have him.
His story is a good counter to those who advocate term limits, a job that probably is best left to the voters at the ballot box.
New Hampshire should thank Raymond Burton for his work for us all, and wish him many more years of service, good health, and safe driving!
Brad Cook, a shareholder in the Manchester law firm of Sheehan Phinney Bass + Green, heads its government relations and estate planning groups. He also serves as secretary of the Business and Industry Association of New Hampshire.