A flurry of activity at Manchester-Boston
A year of unprecedented commercial transactions in the airport area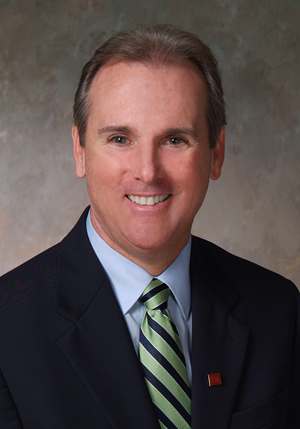 While I typically write about tenant representation or investment real estate, I'm going to dedicate this column to another market I cover, the Manchester-Boston Regional Airport.
Over the six or so years that I have been closely watching commercial real estate activity in the airport area, there has been nothing like what has been going on over the past year, so I want to report on recent projects and transactions.
While the completion of the airport access road, officially called Raymond J. Wieczorek Drive, has had a significant influence on traffic patterns in and out of the airport, the opening of Pettengill Road, helped along by the creation of a tax increment financing district by the town of Londonderry, have had the greatest impact on development in the area.
Two major projects that have benefited from this. First is the new Pratt & Whitney facility that comes in at over 600,000 square feet. Many people are referring to it as the UPS building, but UPS is acting as a third-party logistics provider for Pratt & Whitney.
The other large building on Pettengill, almost next door to Pratt & Whitney, is the new FedEx Ground distribution facility, which is about 300,000 square feet. This facility will consolidate functions now carried out at a nearby ground distribution facility in Londonderry with other functions, and allow for growth.
While not directly connected with Pettengill Road, there is also a new Caterpillar sales and service facility being constructed on Industrial Drive, very near to Pettengill.
Over the past year, the former Wiggins Airways was bought by Signature Flight Services. Just prior to the acquisition, Wiggins expanded its hangar facility by 23,240 square feet, a significant project.
There were also a higher than usual number of sale transactions over the past year or so, including the following:
• Sale of the 36,600-square-foot building at 11 Commerce in Londonderry to Sazerac of New Hampshire LLC for $2.17 million.
• Sale of the 61,257-square-foot building at 144 Harvey Road, Londonderry, to 144 Harvey LLC. Subsequent to this sale, Admix Inc. leased about 50,000 square feet. Admix was formerly at 234 Abby Road in Manchester, and that space will be taken over shortly by a local high-tech firm.
• Sale of the 10,035-square-foot building at 62 Colin Drive in Manchester to JDL Colin Drive LLC for $684,267. Paper Thermometer is the new tenant in this building.
• Sale of the 192,520-square-foot building at 3000 Goffs Falls Road, Manchester to Brady Sullivan Goffs Falls Road LLC for $5 million. This is the former Anthem campus. Anthem has downsized and relocated to 1155 Elm St. in Manchester.
• Sale of the 58,948-square-foot building at 5 Perimeter Road, Manchester, to Founders Academy Foundation for $1.4 million. This former BAE machine shop has been converted to a charter school's second location.
• Sale of the 146,997-square-foot building at 1050 Perimeter Road, Manchester, to Airtight IV LLC for $4.05 million. It was recently announced that Herrington Catalog will be occupying about 50,000 square feet of this building by the end of the year, moving from its longtime current location in Londonderry.
• Sale of the 146,080-square-foot building at 2060 Brown Ave., Manchester, to Raymond Spillane, LLC for $2.65 million. This was former home of Moore Business Forms. The buyer is an entity related to Quirk Auto, but plans for the property are unclear.
There was also a sale of a land parcel suited for a more conventional-style industrial building, something that has not happened in some time. Yelsew LLC, an entity related to Textiles Coated International, another longtime airport area business, bought the 13.72-acre lot for $550,000 and is reported to be putting up a roughly 60,000-square-foot building.
In addition to these sales, there were a number of lease transactions, with more on the way. Ironically, most of these transactions are really not related to the airport other than by location, and very few of these businesses need proximity to the airport. It's simply been a matter that either land or buildings meeting the users' needs are located near the airport.
Significant land is still available in the area, and it is certainly hoped that they will be sold and developed in a way that they can contribute to more flight activity for the airport.
Dan Scanlon, a senior associate with Colliers International in Manchester, focuses on business tenant representation and investment sales. He can be reached at 603-206-9605 or dan.scanlon@colliers.com.