A completely counted census will benefit everyone in New Hampshire
What the state's businesses can do to help meet the challenge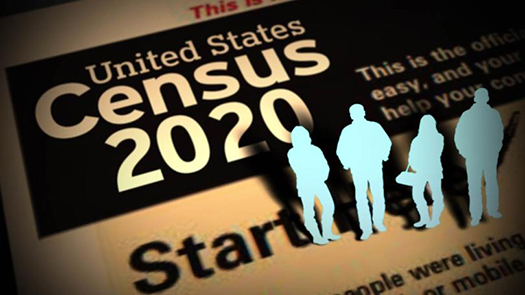 It's that time again. As required by Article 1, Section 2, of the U.S. Constitution, the decennial census will take place in New Hampshire and across the country this spring.
For New Hampshire, the importance and impact of the census is consequential. More than $3.7 billion in federal funds are allocated to New Hampshire based on census data, including everything from funding for highway planning and construction, the federal Pell Grant program and low-income home energy assistance to block grants for the prevention and treatment of substance abuse and water and waste disposal systems for rural communities.
Beyond federal funding, the census determines the allocation of congressional districts and the electoral college. The Legislature will use the 2020 census data for redistricting. Undercounts in certain areas of the state may lead to inaccurate representation in the Legislature and the Executive Council.
For businesses, the data derived from the census "serves, at most companies, as the foundation for data-driven business decision making. It provides them with crucial demographic information about customers, the workforce and the economic landscape," according to the Business for the 2020 Census Task Force, a network of executives from major corporations, national trade associations and national business membership organizations.
While businesses may also rely on private, commercial databases, "the census data is the gold standard against which all other government and non-governmental data is compared," says Ken Johnson, senior demographer at the University of New Hampshire Carsey School of Public Policy. According to Johnson, "all the polling by corporations, commercial survey institutes, by government agencies, depend on the census as the base to weight and adjust their findings to reflect the population. Even though they may not directly use census data its pervasive in all of the numerical tools that they rely on."
But several factors will make getting everyone to respond to the census more difficult than before.
One challenge of is hiring enough staff to carry out the complex task of getting hundreds of millions of people to complete their census questionnaires. Historically, low unemployment has made hiring hard. Consequently, the base pay for census takers was raised to $20 an hour in New Hampshire. (For more information, visit 2020census.gov/jobs.)
This will be the first census to allow online responses. While this should be a cost-saving innovation, another obstacle is the digital divide. In New Hampshire, a significant percentage of homes (especially in the North Country) still lack access to high-speed internet and mobile phone connectivity.
But even in Manchester, in the hardest-to-reach census tract, almost 27% of homes lack internet access. With 82 languages spoken in Manchester schools, reaching non-English speakers will present another hurdle. One of the most undercounted groups are children under the age of five. For different reasons, parents don't always count their youngest children. The impact on funding for children's nutrition and health programs due to an undercount could be devastating.
To meet these challenges, Complete Count Committees (CCCs) have been organized in Nashua, Manchester, Rochester and Berlin, and the state has organized a statewide committee managed through the Office of Strategic Initiatives.
In the absence of state funding, the philanthropic community has stepped up to provide support to support census activities in New Hampshire.
Members of the New Hampshire Funders Forum have contributed funding for a part-time Complete Count consultant and have created a small pool of funds to be allocated through a mini-grant program for outreach activities by nonprofits.
In addition, across the state, public libraries, colleges and universities community action agencies, economic development organizations and many others are becoming involved in the complete count efforts since all have a stake in ensuring high levels of participation.
So what can New Hampshire businesses do to contribute to a 2020 census complete count?
The business community can also contribute to addressing the resource gap needed to effectively meet the enormous challenge required for a complete count.
ReadyNation-Council for a Strong America (strongnation.org/readynation) has created a census toolkit for New Hampshire business owners and operators and offers a list of actions businesses can take to educate and promote awareness about the census:
Send messages to employees to make them aware of the census
Hold an employee gathering
Use social media to engage customers and suppliers
Put up a flyer in the break room, storefront or other locations
Share printing/copying facilities with the local Complete Count Committee or nonprofits that need to print thousands of flyers, posters, banners etc.
Additionally, New Hampshire businesses can support the census by:
Lending staff to volunteer at mobilization events and in other ways
Contributing funds to cover meetings, printing, publicity and other campaign costs – contributions can be made to Granite United Way
Despite how far we have advanced since the first census in 1790, it will take old-fashioned people-to-people connections to reach the wide range of geographic, language and national identities who live in our state today.
With public, private and community support we can apply the "New Hampshire Way" to the goal of counting everyone.
Bill Maddocks is Complete Count consultant for New Hampshire. He can be reached at 508-574-3285 or BillNHCCC@gmail.com. For more information on the 2020 census, visit 2020census.gov.