A blueprint for building a winning sales team
Hiring the right people is the first and one of the most important steps in business success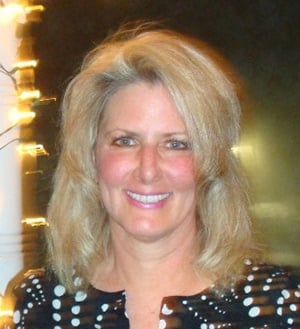 Businesses that continually raise the bar, creating new paths of improvement with enthusiasm, build a company culture filled with high energy and a willingness to try new things. Most of all, inspiring your sales team with "your business standard of greatness" can raise the bar and bring you even greater results.
The anatomy of superior sales performance starts with a customized "sales blueprint" for your business and sales organization.
A sales blueprint is an engineered roadmap of your sales operations and team players and the core sales processes. It helps you understand any challenges, growth opportunities and a shared perspective of your ideal customer.
In addition, a thorough evaluation of your customer service division should become a major focus. It is one of the most important customer retention structures of your business. (When I was general sales manager at WMUR-TV, I made sure customer service was paramount. It should be at your operation as well.)
The identification of problems can be done through customer surveys online and by phone and with in-person meetings or focus groups. Customer comments and complaints are even a more direct line of getting customer expectations and the results of their interaction.
What does this have to do with sales? Everything. Imagine where your business would be if you kept every customer you ever had. Generating revenue does not do you much good if you are losing it on the other end.
Another important part of your blueprint is analyzing your competition. Who are your competitors and how do they present themselves in the marketplace and to your customer? What share of revenue do they represent in your industry? What share do you represent in your industry? How do their salespeople present themselves?
For example, the consultative approach is one of the best ways to build a long-term relationship with a client. This sales philosophy will have focus on interviewing the customer and finding out their wants and needs and then recommending product options that are best suited for the customer.
This makes the focus the customer's needs, values and solutions rather than simply making the sale.
Building your team
Hiring a winning sales team is the first and one of the most important steps in building the success of your business. Making the right hires to create the right personality mix in your sales organization can create a team that has unity.
First, recruiting some experienced salespeople with a strong track record and similar business philosophies will improve the rate of success you will have in achieving your goals. Finding such salespeople not only brings value to the sales operation, will help inspire and teach your less experienced salespeople, especially rookies.
There is an art to finding the right sales mix. Every sales department needs to have some sales rookies who comb the smaller accounts and start at the bottom. They are paid less, but if successful they will move up the ranks in time.
In hiring, always share your expectations and help them understand what it takes and how they can succeed. There are many personality and sales aptitude tests that can be helpful in hiring, but in the end, finding the right mix in your sales family will give you the best winning results.
Finding people with enthusiasm is contagious not only to a client but to your sales staff and other employees.
If you are adding to an existing sales staff, you need to evaluate your existing team's successes, their representation of your company and whether they are they team-driven. What is their track record? Do they have a winning attitude?
Once hired, find out what makes your salespeople tick. Some are motivated by your approval and applause, while for others it is money, power or a bonus package.
By providing your team with a blueprint showing how they can reach their goals, you have created a winning sales family, and they are ready to hit the pavement and sell, sell, sell.
Valerie Bey LeClerc, president of Manchester-based Sales Up, can be reached at 603-860-6664 or through www.salesupnh.com.