5 most common IT frustrations
Tech 'pain points' that have solutions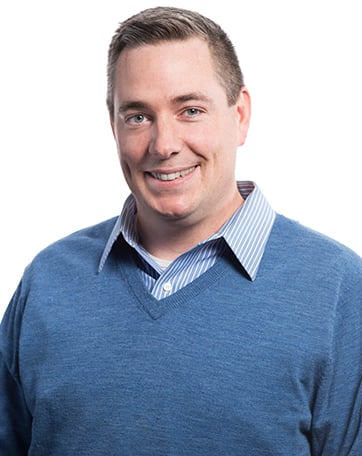 Sometimes office IT issues are just annoying; other times they are debilitating. Either way, your needs are probably simple: technology that works.
When I meet with potential clients, the first step is uncovering what I call their technology "pain points" – the main sources of frustration. Particularly for small- to medium-sized businesses with little or no IT staff, I often find they've been dealing far too long with frustrating IT issues that are solvable.
These are the IT pain points we most often hear from potential clients, along with advice on what to do about them. Alleviating IT frustrations like these frees up time to focus on the core of your business.
1. Slow network or applications: There are many factors that cause your network and applications to run slowly – inadequate technology (don't buy office equipment at Staples; that's for your house), the right technology that is improperly set up, technology that is not properly scaled and more.
Have a consultant or IT services provider do a basic IT audit to get to the bottom of the problem. This is the equivalent of a general health audit of your network, and it's a quick process. Often, most of the work can be done on the phone simply by answering questions. Then, engineers will be sent to your site to test and analyze your equipment and make recommendations.
Most IT service providers will conduct an audit for free with the hope you'll become a client, but having a company do an audit doesn't lock you in to buying anything from them.
2. IT tasks monopolizing employee time: We regularly see this scenario in small and growing businesses without IT staff. Tina the office manager is a productive worker, so she has become the de facto IT coordinator. When something goes wrong, it's her job to call Bob the computer guy, troubleshoot, schedule a visit, if needed, and solve the problem. Suddenly, Tina is spending 20 percent of her time putting out IT-related fires.
If this sounds familiar, it's time to either hire in-house IT staff or consider outsourcing your IT department. The decision between the two usually comes down to cost. Determine the required annual salary for an in-house IT employee and then obtain quotes from several IT services providers to compare. According to PayScale, the average IT project manager makes nearly $85,000. On average, outsourcing costs up to $100 per month per employee.
3. Uncertainty: One of the pain points I hear most often is that companies don't know if they have the right IT systems, equipment and procedures in place. What should the IT budget be? Where is data stored, and is it backed up? What data should go to the cloud and what should not? Are employee laptops used remotely presenting a security risk? How often should passwords be changed?
First, make a complete list of your IT questions. What do you need to know that you don't? Then consult an expert. Again, most IT consultants and service providers will meet with you for free to discuss these problems.
4. Software or tools aren't working as promised: You've purchased software because you were sold on the promise it would make life easier, but using it has been mostly a headache. The first step is to record and document all issues and problems over a period of weeks or months for later analysis – this will give you the information to determine what's next. If the problems are overwhelming and the software is cloud-based, it's probably best to find another solution. If you're saddled with on-premise software that required a significant investment, look into hardware solutions that can overcome the software issues.
5. No disaster recovery plan: This is a problem many companies don't know they have, but a disaster recovery plan is absolutely critical. According to a study by Symantec, about half of small and medium-sized businesses have no recovery plan in place for a network outage, data loss or other disasters.
Everything breaks or fails eventually, so all companies should have a written disaster recovery plan that outlines the steps that need to be taken. Where/how is your data backed up, and what will be required to restore it? Also, consider how much – if any – system downtime you can afford.
Kevin Low, founder and president of Secured Network Services, with offices in Littleton and Manchester, can be reached at kevin@sns.com.