$3m in improvements planned at Attitash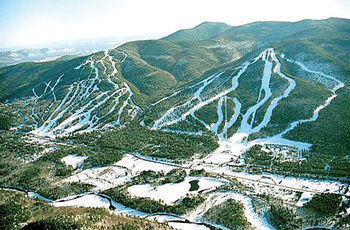 Under the new ownership of Peak Resorts Inc., Attitash ski resort in Bartlett will undergo over $3 million in capital improvements for the 2007-08 winter ski and snowboard season.
Peak, which acquired Attitash from the soon to be defunct American Skiing Company earlier this year, said it will be the first phase of capital improvements planned at Attitash.
Plans include $2.5 million in snowmaking enhancements, a lift extension on the Abenaki lift, two new grooming machines and improvements to the Adventure Center Base Lodge.
"Snowmaking is a priority at all of our resorts, and we are amongst the best at doing it right. We are committed to consistently delivering a quality product," said Kent Graham, vice president and general manager at Attitash.
The Adventure Center, originally designed with the primary focus on ski school guests, seasonal programs and rental equipment, is gradually being converted to have more of a base lodge feel, said Graham. The resort is currently expanding the food service area offerings as well as moving a retail store to the first floor in order to service all guests needs.
He said Attitash plans to open mid- to late-November with the goal of having open terrain on both peaks as well as terrain park elements set up in the Fly Zone Terrain Park. The resort plans to remain open as late into the season as conditions allow.