3 survival tips for IT budgeting season
Those in charge of technology should make sure they're at the table and part of the discussion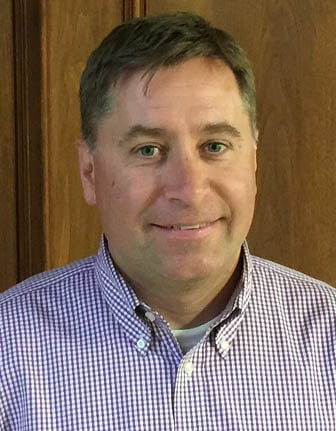 With the arrival of fall come vibrant blue skies, cool days, football games and tailgates. It also means the fourth quarter has arrived, and it's time to begin thinking about business goals and plans for 2017. For many companies, this coincides with budgeting season.
While it certainly can be a stressful time, those in charge of technology need to make sure they're at the table and part of the discussion. Below are three survival tips to help you get through the IT budgeting season and look towards a happy New Year:
1. Know where you are: In today's world, the computing and technology landscape is constantly changing with new applications and new platforms offering increased productivity and efficiency. It's important to know where your organization's technology is because existing critical IT resources may become obsolete or even fail.
Take an inventory of your current equipment, note the date it entered service and its expected lifetime and then identify your areas of need. Ask yourself: Do our current "line-of-business" business apps meet the functional needs of the organization? Are users struggling with access or performance challenges? This assessment can help you set a forward-moving course and provide you with insight on your current state of affairs.
2. Create an IT roadmap: — Functional obsolescence of critical IT resources and infrastructure can come in many forms, from new computer software requirements to greater security needs to even addressing the organization's growing technology user base and all that entails in terms of multiple devices to workplace flexibility. Although it is challenging, you need to take some time and challenge your inner fortuneteller.
Take a deep look into your IT crystal ball and forecast what you need today, but also what you think you will need in the near and mid-term future. Doing this will help you create an IT 'roadmap' for the next several years. Below are some guiding principles:
• Align IT strategy with business goals
• Engage management to develop and disseminate formal goals and review strategy
• Define project priorities, timing, and dependencies
• Define the interdependencies of various hardware and software
• Engage "data owners" to review new software or emerging technologies
• Optimize IT spend to provide maximum value
• Identify and control risk
• Meet regulatory and vendor management requirements
• Optimize tax consequences of capital purchases
• Prevent inefficient operational execution and resource allocation
• Avoid surprises and cash flow crunches
3. Recognize some things may change: There are many aspects to a good IT budget roadmap, and these documents are rarely a "set-it-and-forget-it" exercise. It is important that you review your budget roadmap on a recurring basis and adjust it as needed as the goals of your organization may shift or become clearer. Some potential challenges you may need to troubleshoot once your roadmap is in place:
• Landscape changes such as the cloud, or increased software demands
• Risk profile changes, including business model changes and new or obtuse regulatory requirements
• Dependencies between software and hardware versions: Vmware, XenApp, or SAN firmware
• Shifting end-of-life dates
• Licensing changes – concurrent vs. named-user licensing and operating system versions
A true budgeting exercise encompasses more than accounting for your recurring fixed expenses and known inputs. It should also account for the future and largely be the embodiment of your company's business strategy. Predicting the future with any success necessitates that you know where you are now with as much certainty as possible.
If you don't know where your journey is starting, there's no map that can get you to your destination. And similarly, if you don't know where you're going then knowing where you are now is of little help. Finally, remember that you are not alone and you will have the best chance of success when you leverage internal resources and consult with experienced external teams.
Joe McIntyre, a business development manager for Systems Engineering, can be reached at 603-226-0300 or through syseng.com.